FEATURES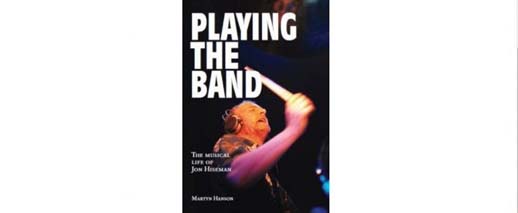 If you're a fan of any phase of Hiseman's career this book has much to offer and for its comprehensiveness alone is highly recommended.
---
The latest edition of the celebrated Jazz Guide sees a significant change in format.
---
Ian Mann reports on events at the 2010 London Jazz Festival.
---
JAZZ MANN NEWS
Monday, December 17, 2018
Pianist and composer JohnTurville will release a new quintet album "Head First" on 22nd February 2019. He will be touring the UK with his group during February and March. Press release attached.
Comments (0)
---
Monday, December 17, 2018
Vincent Keddie of Sheffield Jazz has forwarded details of the association's programme for January to May 2019. Events take place at Crookes Social Club, Sheffield University and the Crucible Theatre.
Comments (0)
---
Friday, December 14, 2018
Jazz North's Northern Line has supported 67 jazz artists and ensembles from across the North with over 700 gigs. This month, applications open for Round Seven of the scheme. Press release attached.
Comments (0)
---
JAZZ MANN RECOMMENDS
---