FEATURES
"Enjoyable, entertaining and educational". Ian Mann on an evening of music that brought the sounds of New Orleans to Abergavenny via Yorkshire, with performances by Dale Storr and Enrico Tomasso.
---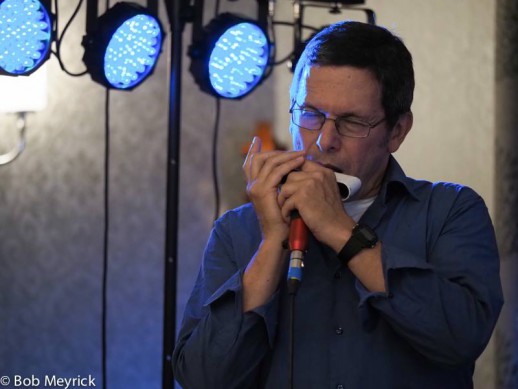 Ian Mann enjoys an incredible day of music featuring performances from Gerard Cousins, Martha Skilton, Elaine Delmar, Adam Glasser, Josephine Davies, Cloudmakers Trio and Rod Paton's Czech Connection.
---
Ian Mann enjoys a day of music typified by a spirit of international co-operation with performances by Romarna Campbell, Artephis, Tom Smith Septet, Maite Hontele, Pavel Zlamel's PQ and Adam Glasser
---
JAZZ MANN NEWS
Wednesday, November 14, 2018
With one event remaining in 2018 Black Mountain Jazz has announced its club programme for early 2019. Events take place at The Melville Centre, Abergavenny.
Comments (0)
---
Saturday, November 10, 2018
Pianist Pablo Ziegler will lead his Jazz Tango Trio at two live performances in California during November 2018. Press release attached.
Comments (0)
---
Friday, November 09, 2018
The Vortex have forwarded their latest newsletter including details of the programme for the week commencing 9th November 2018.
Comments (0)
---
JAZZ MANN RECOMMENDS
---