NEWS
2018 British Jazz Awards results announced.
Tuesday, November 06, 2018
Big Bear Music have forwarded the following press release;

2018 British Jazz Awards Results Announced

After receiving votes more than 5500 jazz fans across the length and breadth of the UK, we are pleased to announce the winners of the 2018 British Jazz Awards.

Now in their 32nd year, the British Jazz Awards were established to give the array of talented jazz musicians in this country they deserve by allowing the gig-going, record buying public on they thought the best performers, bands and releases were in the last 12 months, via post and an online survey.

The four nominations in each of the 16 categories were selected by a group of respected figures within the Jazz community, a list of whom is included below. In addition, voters had the chance to vote for any musicians not nominate who they considered worthy of a placing as a 'write-in' vote – the highest placed of these from each category are included in the final listings

Despite the continued brilliance of all of the nominees over years (and in some cases, decades), a majority of last year's winners failed to make it two in a row, with Winston Clifford topping the polls in the Drums category for the first time while Kansas Smitty's House Band and The Gareth Lockrane Big Band making debut wins in the Small Group and Big Band categories. In addition, it was third time lucky for young trumpet star Alexandra Ridout, who walked away with the hotly contested Rising Star award, given to the best up and coming musician under 25.

The results in full are as follows, with the nominees listed by number of votes received (number 1 being this year's winner):

Trumpet
1
Enrico Tomasso
2
Bruce Adams
3
Freddie Gavita
4
Henry Lowther
5
James Copus

Trombone
1
Mark Nightingale
2
Dennis Rollins
3
Mark Bassey
4
Ian Bateman
5
Annie Whitehead

Clarinet
1
Alan Barnes
2
Adrian Cox
3
Pete Long
4
Julian Marc Stringle
5
Mark Crooks

Alto Sax
1
Alan Barnes
2
Soweto Kinch
3
Sam Mayne
4
Paul Towndrow
5
Mike Chillingworth

Tenor Sax
1
Karen Sharp
2
Dave O'Higgins
3
Art Themen
4
Robert Fowler
5
John Hallam

Piano
1
Dave Newton
2
Nikki Iles
3
Gareth Williams
4
Nikki Yeoh
5
Craig Milverton

Guitar
1
Jim Mullen
2
Martin Taylor
3
John Etheridge
4
Nigel Price
5
Dominic Ashworth

Double Bass
1
Dave Green
2
Alison Rayner
3
Arnie Somogyi
4
Andrew Cleyndert
5
Calum Gourlay

Drums
1
Winston Clifford
2
James Maddren
3
Steve Brown
4
Sebastiaan De Krom
5
Clark Tracey

Vocals
1
Claire Martin
2
Clare Teal
3
Tina May
4
Georgia Mancio
5
Sara Dowling

Miscellaneous Instrument
1
Courtney Pine (soprano sax)
2
Ross Stanley (organ)
3
Emma Fisk (violin)
4
Andy Panayi (flute)
5
Ben Holder (violin)

Rising Star
1
Alexandra Ridout
2
Nubya Garcia
3
Nadim Teimoori
4
Daniel Casimir
5
Alex Clarke

Small Group
1
Kansas Smitty's House Band
2
Nigel Price Organ Trio
3
Digby Fairweather's Half Dozen
4
Tipitina
5
Alison Rayner Quintet

Big Band
1
Gareth Lockrane Big Band
2
NYJO
3
Scottish National Jazz Orchestra
4
Beats & Pieces
5
Calum Gourlay Big Band

Best New Album
1
Woodville Records: "Ask Me Now"- Alan Barnes & Dave Newton
2
ECM Records: "The Study of Touch" – Django Bates Beloved
3
ART Records: "The Tour Continues" - Art Themen's New Directions Quintet
4
Lake Records: "Thanks For The Melody" - Jeff Barnhart & Spats Langham
5
33 Jazz Records for "Risky Furniture" by Paul Jolly and Mike Adcock

Best Re-issue Album
1
Upbeat Recordings: "Sir Humph's Delight" - Humphrey Lyttelton
2
Esoteric Recordings: "Where Fortune Smiles" – McLaughlin, Surman, Berger, Holland And Martin
3
Jazz Crusade: "It Looks Like A Big Time Tonight" - Johnny Parker
4
Lake Records: "My Tiny Band Is Chosen" - Freddy Randall
5
Gearbox Records: "Monk" - Thelonious Monk

With Thanks to our Nomination Panel:

Chris Hodgkins
Musician and broadcaster

David Nathan
National Jazz Archive

Denny Ilett
Bristol International Jazz & Blues Festival

Gill Wilde
Grimsby Jazz

Ian Darrington
Wigan Jazz Festival

Jill Roger
Glasgow Jazz Festival

John Billett
JBGB Events

Lance Liddle
Bebop Spoken Here

Laurie Burnette
Jazz London Radio

Roger Cotterrell
Jazz Writer

Ron Simpson
The Jazz Rag

Big Bear Music
Po Box 944
Birmingham
B16 8UT, England
Tel: 0121 454 7020
.(JavaScript must be enabled to view this email address)
---
blog comments powered by

Disqus
JAZZ MANN FEATURES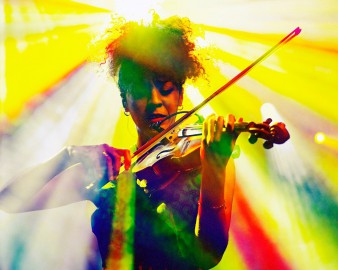 Ian Mann on performances by Vula Viel, Yazz Ahmed, David Sanborn, Hanna Paulsberg, Madeleine Peyroux and two exceptional 'Trios With A Twist', one from Cuba, the other from France.
---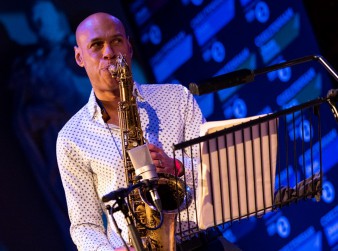 Ian Mann on performances by Paris / Birmingham Jazz Exchange, Alfa Mist, John Surman's Brass Project, Dan Weiss & Starebaby, Abdullah Ibrahim & Ekaya, Vels Trio, Joshua Redman and Michael Formanek.
---
JAZZ MANN RECOMMENDS
---