NEWS
Bonsai - new album and UK tour dates May - October 2019.
Wednesday, April 17, 2019
We have received the following press release from Ubuntu Music;

Ubuntu Music - BONSAI CLUB by Bonsai - Friday 31 May 2019.

Bonsai
BONSAI CLUB
Ubuntu Music – UBU0031
Album release: Friday 31 May 2019
28 May 2019
Album launch at Pizza Express Jazz Club, Soho, London
& UK concert dates (please see below)

Bonsai Club is the new album by Bonsai (formerly Jam Experiment), a band selected for the Jazzwise feature 'Shape of Jazz to Come in 2018' following the release of their critically acclaimed debut.

Award-winning musicians Rory Ingham on trombone (Rising Star in the 2017 British Jazz Awards) and Jonny Mansfield on drums (2018 Kenny Wheeler Jazz Prize winner) make up the band along with Dominic Ingham on violin/vocals, Toby Comeau on piano/keyboards and Joe Lee on bass. "Bonsai is a group where everyone is the leader, and the music is written to be played by each other, with each other. The long-standing relationships mean that Bonsai are able to work cohesively and freely as a collective, resulting in total synergy," explains Rory Ingham.

Bonsai Club features eight original compositions of dynamic jazz-fusion balanced with intricate compositions and adventurous improvisations. The music is driven by a myriad of ingredients: expressive vocals, a plethora of synths, and groove fuelled improvisations. "We wanted to explore how five musicians, with extremely deep and longstanding connections, can communicate with a shared artistic vision while having a variety of musical backgrounds, influences and experiences," explains Ingham. "And how the audience who are active participants as listeners can affect the shape of the music."

"Bonsai Club is about the joy of returning to a place where you feel content; no matter how much it transforms, it always feels like home," says Ingham. "We translate this into accessible, inviting music that welcomes the listener, who appreciates the love we have for what we play."

CONCERT DATES
04/05 Ribble Valley Jazz Festival, Clitheroe
08/05 Stratford Jazz, Stratford-upon-Avon
10/05 Wakefield Jazz, Yorkshire
13/05 North Devon Jazz Club, Appledore
14/05 St. Ives Jazz Club, Cornwall
24/05 Jazzlines, Birmingham
28/05 Pizza Express Jazz Club, Soho, London (album launch)
24/07 Teignmouth Jazz, Devon
25/07 Soundcellar, Poole
26/07 The Verdict, Brighton
13/09 Fleece Jazz, Colchester
15/09 Hermon Chapel Arts Centre, Oswestry
16/09 The Whiskey Jar, Manchester
17/09 PARRJAZZ, Liverpool
18/09 The Jazz Bar, Edinburgh
19/09 The Blue Lamp, Aberdeen
20/09 The Blue Arrow, Glasgow
22/09 Scarborough Jazz Festival, Yorkshire
06/10 Seven Jazz, Leeds
08/10 The Stables, Milton Keynes
31/10 Elgar Room, Royal Albert Hall, London

Bonsai Club: http://bonsaibanduk.com

Ubuntu Music: http://www.weareubuntumusic.com
Ubuntu Music, a division of Ubuntu Management Group, is a progressive recorded music label that is committed to bringing quality, accessible jazz and related music genres to increasingly wider audiences. Our approach includes collaborative efforts with an array of performing artists who have a passion for jazz and who possess unique and diversified talents.

Distribution through The Orchard: https://www.theorchard.com
---
blog comments powered by

Disqus
JAZZ MANN FEATURES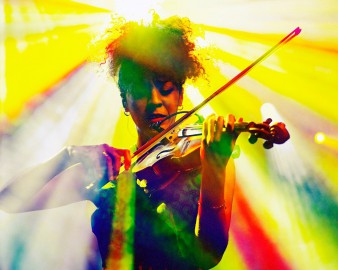 Ian Mann on performances by Vula Viel, Yazz Ahmed, David Sanborn, Hanna Paulsberg, Madeleine Peyroux and two exceptional 'Trios With A Twist', one from Cuba, the other from France.
---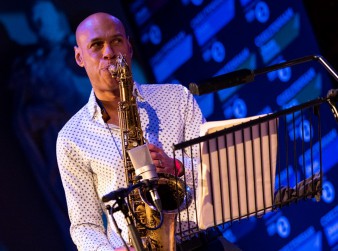 Ian Mann on performances by Paris / Birmingham Jazz Exchange, Alfa Mist, John Surman's Brass Project, Dan Weiss & Starebaby, Abdullah Ibrahim & Ekaya, Vels Trio, Joshua Redman and Michael Formanek.
---
JAZZ MANN RECOMMENDS
---