NEWS
EFG London Jazz Festival 2019 - more names announced.
Thursday, July 04, 2019
We have received the following press release;

EFG London Jazz Festival - more names announced

As the festival is fast approaching, exciting names are being added to the programme. This week, we are thrilled to announce the legendary Chrissie Hynde's show alongside other brilliant names.

Chrissie Hynde
Royal Festival Hall, Sunday 24 November
The iconic frontwoman of The Pretenders, Chrissie Hynde will be performing a special concert at the EFG London Jazz Festival, with the Valve Bone Woe Ensemble, showcasing tracks from her brand new jazz album 'Valve Bone Woe', before the album release, September 6th 2019.
Displaying yet another volte-face in Hynde's incredible career, 'Valve Bone Woe' is inspired by the track Hynde performed with Frank Sinatra for his second album of duets. The album features the Valve Bone Woe Ensemble and presents innovative interpretations of songs by a stunning array of classic songwriters and innovators including Brian Wilson, Frank Sinatra, Hoagy Carmichael, Charles Mingus, John Coltrane, Nick Drake, Ray Davies and Rodgers and Hammerstein.

Here are the other shows being announced this week:

'It must schwing' - Émile Parisien, Theo Croker, Yaron Herman, Benny Golson and many more in an all-star tribute to Alfred Lion & Francis Wolff
Cadogan Hall, Monday 18 November
One of the most influential jazz labels in music history, Blue Note, celebrates its 80th birthday this year - reason enough for Siggi Loch, founder of the jazz label ACT, to curate a unique band that will follow in the footsteps of its founders, Alfred Lion & Francis Wolff
The band includes saxophonist Émile Parisien, Theo Croker (trumpet), Glenn Ferris (trombone), Yaron Herman (piano), Joe Martin (bass) and Gerald Cleaver (drums). Special guest saxophonist Benny Golson and pianist Axel Zwingenberger will also join the show.
One thing is for sure: It will schwing!

Elliot Galvin + Laura Jurd
Purcell Room, Friday 22 November
Two of the finest instrumentalists to emerge from the British jazz scene come together for a tantalizing double bill to showcase their respective trios, having both released new albums on Edition Records this year.
A superbly gifted composer and pianist, Elliot's maverick imagination and ability to blend a disparate world of influences into his own unique musical vision has seen him compared to Django Bates. His critically acclaimed latest trio album Modern Times featuring long term collaborators Corrie Dick on drums and Tom McCredie on bass was Live-mixed and recorded direct to vinyl, each side in one continuous take, and is his most stripped back and honest album yet.
Meanwhile, trumpet player Laura Jurd has carved a reputation as one of the most characterful voices in European jazz today. Her distinctive approach to improvisation is often simple yet always colourful, resulting in a sound that is instantly inviting and recognisable. Here she is joined by kindred spirits Ruth Goller (Melt Yourself Down, Vula Viel) on bass and longtime collaborator and Dinosaur bandmate Corrie Dick (Elliot Galvin, Rob Luft) on drums as they present selected songs from across the centuries

Evelyn & the Yellow Birds
Purcell Room, Saturday 23 November (12noon)
Presented by Cherise Adams-Burnett, Jazz FM Vocalist of the Year 2019 and Evelyn's granddaughter, this family show explores jazz music and its Caribbean influences through this heart-warming tale, with a live band accompaniment.
This is a perfect way for the whole family to learn more about the melting pot of influences across the jazz genre!

Ingrid & Christine Jensen with the Whirlwind Records Jazz Orchestra
Purcell Room, Saturday 23 November
Juno and Grammy award-winning Christine and Ingrid Jensen showcase an exciting programme of jazz compositions featuring the Whirlwind Big Band, a new project of a great band put together by Whirlwind Recordings to coincide with the Festival.
Ingrid specialising on trumpet and Christine on alto and soprano saxophones, the West Canadian sisters have each shaped fruitful musical careers in modern jazz over the past twenty years, collaborating with influential names such as trumpeter Clark Terry, composer Maria Schneider, drummer Terri Lyne Carrington among many others. Their unique sound defies convention with eclectic blend of influences, ranging from traditional jazz and classical music to American folk and the avant-garde.
Among their numerous albums of high acclaim working with large and small ensembles, their last two albums were released on Whirlwind Recordings. Whirlwind Big Band consists of a galaxy of musicians, with a strong female component, all being leading solo acts from UK, Europe and USA and all associated with the Whirlwind Recordings label.

Royal Academy Big Band with Tim Garland
Clore Ballroom at Royal Festival Hall, Saturday 23 November FREE
The Royal Academy of Music collaborate with Tim Garland, one of the UK's most formidable saxophonists and composers in this rousing free performance celebrating Tim's releases on Edition Records with special big band versions of featured tracks from the various albums.

The EFG London Jazz Festival was created 27 years ago by Serious, one of the UK's leading producers and curators of live jazz, international and contemporary music. The aims of today's Festival still remain the same as in the beginning; celebrating the breadth of jazz, presenting a mix of new work from international and British artists and a commitment to education activity, in a city which is at ease with its rich cultural diversity. The Festival collaborates actively with a multitude of venues and producers across London who present the music, week in, week out, throughout the year, and creates a moment for putting jazz in the spotlight for the 10 days of the festival.
http://www.efglondonjazzfestival.org.uk
Serious also produces a year-round programme of major concerts, festivals and national and international tours, learning and participation and talent development programmes, as well as specially commissioned bespoke events. Parallel to this it has established a registered charity, Serious Trust, to fundraise and support the next generation of artists and audiences through its artist development, learning and participation and commissioning programmes.
http://www.serious.org.uk

EFG International is a global private banking group offering private banking and asset management services and is headquartered in Zurich. EFG International's group of private banking businesses operates in around 40 locations worldwide. Its registered shares (EFGN) are listed on the SIX Swiss Exchange.
http://www.efginternational.com
---
blog comments powered by

Disqus
JAZZ MANN FEATURES
Ian Mann on a memorable night of film & live music with a screening of the celebrated jazz documentary "A Great Day in Harlem" followed by a live performance by trumpeter Bruce Adams and his quartet.
---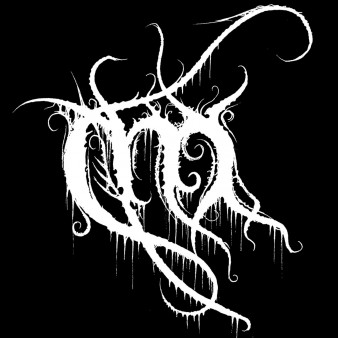 Ian Mann enjoys the first two releases on multi-reed player, composer and improviser Tom Ward's Madwort micro-label.
---
JAZZ MANN RECOMMENDS
---