NEWS
Jazz at Future Inns, Bristol - programme for June 2019.
Monday, June 10, 2019
Jazz @Future Inns
All Thursday's at 8.30pm/
£10 / £5 students; at the door or from
http://www.jazzatfutureinn.co.uk/gig-list

Thursday 13th June
AZHAAR AND GLOBAL WAVE, £10.00, £5.00 students
Jazz fused world rhythms enhanced by Azhaar's rich violin & her success playing in South America.
Singer/violinist/composer Azhaar Saffar recently returned from Central America where she relocated after fronting acclaimed Brazilian jazz group Sirius B (Freestyle records). Her Iraqi/Welsh origins influenced her nomadic, unorthodox, lifestyle that fuels her compositions. She wrote the tracks for her joyful new album 'Original Love' in Costa Rica , inspired by the jungle expeditions, the waves she surfed and the 'Pura Vida' she embraced. The river of music led her back to the UK to form her latest project 'Global Wave' - "jazz, fused with a vibrant, irreverent fusion of world rhythms and groovy beats; enhanced by Azhaar's sonorous violin; a musical voyage crafted on the 'songlines". With the addition of renowned flautist Gareth Lockrane, Snowboy's massive production and Azhaar's string arrangements this little gem has made a big splash on the airwaves worldwide! Plus a big thumbs up from Dr Bob Jones; interviews with David Lyn 'Music without labels'; Promotion on https://daniraestar.com/ and a feature on the NY site All about Jazz.
Vocals/Violin - Azhaar Saffar
Keys - Jim Blomfield
Bass - Guillaume Ottaviani
Percussion - Ivan Moren
Drums - Paolo Adamo
"One of the most distinctive acts on the jazz world scene" - BBC Radio Wales
"Azhaar expresses herself with grounded experience, full of joy and passion" - Fernando Rose
"Azhaar Saffar has come up with a personalised musical hybrid. As predicted, an album well worth waiting for" - The Jazzmann

Thursday 20th June - LIBOR ŠMOLDAS AND NIGEL PRICE QUINTET - £10/5 students
A big hit at the 2018 Swansea International Jazz Festival with his workshop and performce with Judith Nijland, for this special gig Libor combines with UK guitarist Nigel Price for a what will be a memorable night!
Czech born Libor has lived in Prague since his childhood. He has been an avid musician since his early youth, starting with the recorder and trumpet, and picking up the guitar at the age of twelve. After initial forays into rock and blues he began to take an interest in jazz, mainly due to his fascination with the recordings of Charlie Parker.
While a student of the Evropská High School of Music he began to appear in jazz clubs and bars all around Prague with American blues singer Phil Speat. After graduating, he himself began to teach guitar, rhythm and ensemble performance there. Libor has been a permanent fixture on the Prague jazz scene since his conservatory days when he performed not only with his classmates, but also with such outstanding artists as NajPonk, Jaromír Honzák, Radek Zapadlo and JiYí Slaví.
Over a career spanning more than 25 years, award winning jazz guitarist Nigel Price has become widely acknowledged as one of the hardest working musicians in the business.
Musically, his blend of flowing bebop lines, deep blues sensibility and his mastery of chording continue to delight audiences and fellow musicians alike. His career highlights include a support show for Gladys Knight at The Royal Albert Hall and an appearance on Van Morrison's recent album Keep Me Singing.
http://www.liborsmoldas.cz/en/

Thursday 27th June - ORPHIC - £10/5 students
A new project featuring Pete Judge, Chris Jones, Matt Brown and Sophie Stockham. This chord-less quartet will be exploring some of their favourite compositions by Thelonious Monk, Dewey Redman, Don Cherry and more.
​More details to follow…

Jazz at Future Inn, Bond St South, Bristol, BS1 3EN
---
blog comments powered by

Disqus
JAZZ MANN FEATURES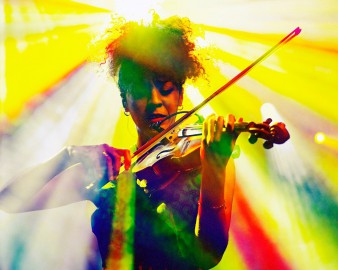 Ian Mann on performances by Vula Viel, Yazz Ahmed, David Sanborn, Hanna Paulsberg, Madeleine Peyroux and two exceptional 'Trios With A Twist', one from Cuba, the other from France.
---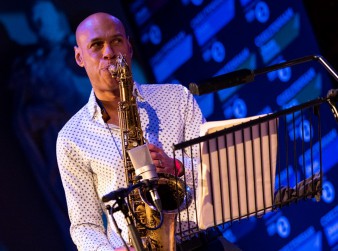 Ian Mann on performances by Paris / Birmingham Jazz Exchange, Alfa Mist, John Surman's Brass Project, Dan Weiss & Starebaby, Abdullah Ibrahim & Ekaya, Vels Trio, Joshua Redman and Michael Formanek.
---
JAZZ MANN RECOMMENDS
---