NEWS
'Jazz North Introduces 2019' - applications invited.
Sunday, June 09, 2019
We have received the following press release;

PRESS RELEASE

'JAZZ NORTH INTRODUCES 2019' SEEKS EMERGING NEW ARTIST

Jazz North have opened applications for the new round of their emerging artists scheme, Jazz North Introduces. Created to support artists in the first steps of their professional career, the scheme gives one exciting new ensemble their debut on the touring circuit. Alongside career development from Jazz North and mentoring from an established artist, the selected artist will benefit from paid showcase performance opportunities at jazz festivals across the north.

Jazz North will partner with six northern festival promoters to co-promote one performance at each festival over an 18-month period. These performances create showcase opportunities for the selected band and give the festivals the chance to programme the best emerging talent from the north of England.

Barney Stevenson from Marsden Jazz Festival is one of the partners and says, "Marsden Jazz Festival is proud to have supported Jazz North Introduces since 2014 and showcased an incredible range of young rising stars on our headline stages every year. It is such a pleasure to watch the bands we have helped select rise to the occasion of a high-profile gig at our festival and then watch them going from strength to strength in the following years."

Artists applying to the scheme must be in the early stages of their professional career and emerging onto the jazz scene. They will not have had significant recognition, performing, touring or festival exposure. For example, bands who apply may not have yet performed outside of their locale, may not have performed at a festival, or may not have completed their education or training. The majority of the musicians in the band, including the band leader, must be committed to living and performing in the north of England for the duration of the scheme's activity. They must be committed to developing the project and this would be the first major award for all members of the ensemble, who will have no previous professional experience.

Those interested can click here for the application form and the closing date is Wednesday 26th June.
https://docs.google.com/forms/d/1kkSrT9RbEFAWY9HWHGY9Eb1HDWFyPkYfUi3cA-gzT50/viewform?edit_requested=true

More information about Jazz North Introduces 2019 can be found here
https://www.jazznorth.org/jazz-north-introduces-2019/

Current and past Jazz North Introduces artists include Jasmine and Slow Loris (2018-19), J Frisco and AndChuck (2017-18), Wandering Monster (2015-16) and Artephis (2014-15)

Jazz North is the jazz development agency in the north of England funded by Arts Council England as a sector support organisation. Established in 2012, it has a ground-breaking approach to supporting and nurturing jazz across the north. Jazz North uses the power of collective partnership working to build networks between musicians, educators, promoters and venues, to grow audiences for jazz and to inspire children and young people to make music:
---
blog comments powered by

Disqus
JAZZ MANN FEATURES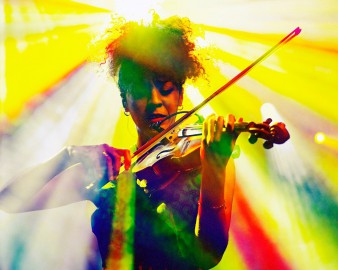 Ian Mann on performances by Vula Viel, Yazz Ahmed, David Sanborn, Hanna Paulsberg, Madeleine Peyroux and two exceptional 'Trios With A Twist', one from Cuba, the other from France.
---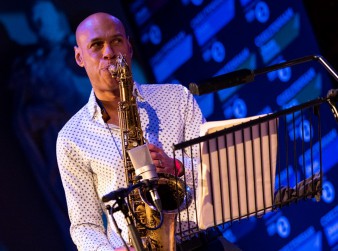 Ian Mann on performances by Paris / Birmingham Jazz Exchange, Alfa Mist, John Surman's Brass Project, Dan Weiss & Starebaby, Abdullah Ibrahim & Ekaya, Vels Trio, Joshua Redman and Michael Formanek.
---
JAZZ MANN RECOMMENDS
---