NEWS
Jazz Standard, New York City announces August 2019 concert schedule
Thursday, July 04, 2019
Jazz Standard Announces August Concert Schedule.

August at Jazz Standard
Abdullah Ibrahim & Ekaya
Danilo Pérez Global Messengers
The Azar Lawrence Experience
Orrin Evans Trio with Kevin Eubanks

New York City, NY —JAZZ STANDARD, one of the nation's premier jazz clubs, offers another im­pressive month of music with jazz legends and rising stars throughout August. From 8/1–8/4, piano great Abdullah Ibrahim & Ekaya premieres Ibrahim's compositions from a forthcoming album. Another gifted pianist, GRAMMY Award winner Danilo Pérez, appears 8/23–8/25 with his exciting new group Global Messengers featuring vocalist/composer Farayi Malek. The Azar Lawrence Experience arrives 8/15–8/18, and the Orrin Evans Trio commands the stage from 8/29–9/1 with its very special guest, guitarist Kevin Eubanks. Our "Mingus Mon­day" series contin­ues this month with the mighty Mingus Big Band appearing 8/5, 8/12, 8/19, and 8/26. Be­low is a com­plete sched­ule of July per­form­ances at Jazz Standard, along with infor­ma­tion on the musicians. For every­thing else, visit http://www.jazzstandard.com.

ALL SHOW TIMES: 7:30 & 9:30 PM
Jazz Standard is located at 116 East 27th Street between Lexington and Park Avenues
Train No. 6 to East 28th Street
NEVER A MINIMUM
Student Discounts restrictions apply
Enjoy "NYC's Best Barbecue" (Time Out New York) from BLUE SMOKE and
an extensive wine, beer and cocktail list
For reservations call Jazz Standard at 212.576.2232 or visit http://www.ticketweb.com
Artists and schedules are subject to change

AUGUST 2019 SCHEDULE;

8/1–8/4 Abdullah Ibrahim & Ekaya cd release
Abdullah Ibrahim – piano
Noah Jackson – bass, cello
Will Terrill – drums
Cleave Guyton Jr. – alto saxophone, clarinet, flute, piccolo
Lance Bryant – tenor saxophone
Andrae Murchison – trombone
Marshall McDonald – baritone saxophone
Born in Cape Town, South Africa, in 1934, this globally acclaimed pianist and composer was known pro­fessionally as Dollar Brand in 1959 when he recorded the first South African jazz album, Verse One, with the Jazz Epistles. With the sponsorship of Duke Ellington, he released his American debut album in 1963 and performed at the 1965 Newport Jazz Festival. This Jazz Standard run heralds the Gearbox Records release of the leader's new vinyl LP, The Balance – his first new album in four years. The lush horn lines, lilting melodies, and uplifting chord progressions are characteristic of Ibrahim's singular township jazz, and the full–band tracks contrast with several crystalline solo piano improvisations. "With his soulful melodies and gently rolling township grooves, there are few musicians in jazz who can make you feel that essentially all is right in the world like Abdullah Ibrahim." (The Times UK Online)
Music Charge: $40

8/5 Mingus Big Band
Our perennially popular "Mingus Monday" residency continues to revive and reinvent the music of the legendary bassist, composer and bandleader Charles Mingus (1922–1979). The excitement continues to­night with two blazing sets by the Mingus Big Band. "The most distant supernova in the sky was named 'Mingus' in 2013. Intimates of Charles Mingus…probably agreed that an exploding star fitted this unpre­dictable and passionate musical visionary's character pretty well. Since his death in 1979, Mingus alumni and younger recruits have continued to play his vast jazz and contemporary–classical repertoire, a body of work comparable in scope and invention to Duke Ellington's." (John Fordham, The Guardian, 1.26.2016)
Music Charge: $30

8/6-7 Tim Ries
8/6 Tim Ries Sextet cd release
8/7 The Rolling Stones Project featuring Bernard Fowler and Tim Ries
Tim Ries – tenor & soprano saxophones
Bernard Fowler – vocals (8/7 only)
Ben Monder – guitar
Grégoire Maret – harmonica
Larry Goldings – piano & organ
Tony Scherr – bass
Terreon Gully – drums
When Tim Ries rolls into Jazz Standard, one can never predict what kind of music will result – only that it will meet the highest criteria of quality and creativity. The saxophonist has long straddled the parallel worlds of jazz and pop, with credits that range from Phil Woods and the Maria Schneider Orchestra to Paul Simon and the Rolling Stones (Tim has been a member of the Stones touring band since 2003). This special Jazz Standard engagement is divided into two different shows: August 6 highlights the music of Tim Ries's new album, Life Changes; August 7 features the material of his Rolling Stones Project and Stones backing vocalist Bernard Fowler, who himself has a new CD Inside/Out forthcoming with spoken–word versions of Jagger/Richards songs. "In Tim's playing," says his fellow saxophonist Dave Liebman, "there is the strong passion and searching quality which for me must be present in really great, spontaneous jazz."
Music Charge: $30

8/8–8/9 Jamison Ross
Jamison Ross – drums, vocals
Chris Pattishall – piano
Cory Irvin – Hammond B3 organ
Jay White – bass
The combined gifts of Jamison Ross – as a composer, arranger, vocalist and drummer – were showcased on his 2015 Concord Jazz debut Jamison, later nominated for a GRAMMY Award for Best Vocal Jazz Album. His 2018 sophomore disc All For One bolstered Ross's reputation as one of his jazz generation's brightest multi–talents with original compo­sitions such as blues–tinged ballad "Unspoken," the steady–grooving "Call Me," and "Safe in Arms of Love," a charming bossa nova co–written with guitarist Rick Lollar. In April 2019, Ross joined India.Arie for six dates on her "Worthy" tour of the U.S. It was his first tour as a support act for an R&B artist, and Ross was gratified by his reception from the headliner's fans. Also in 2019, Jamison can be seen on tour as part of the Grammy Award–winning jazz fusion band Snarky Puppy, touring in support of their latest release, Immigrance (GroundUP Music). Jazz Standard welcomes back Jamison Ross – make your reservations now!
Music Charge: $30

8/10 Sara Gazarek cd release
Sara Gazarek – voice
TBD – piano
TBD – bass
TBD – drums
Sarah Gazarek's new album Thirsty Ghost is the product of a musical journey that (in her words) "took three years to complete — traversing a new relationship rife with doubts, lies, and infidelity, exploring new collaborations (with musicians Geoff Keezer, Larry Goldings, Stu Mindeman, Josh Johnson, and Alan Ferber), traveling abroad, endless questions, new compositions, risks…Through a series of new instrumental colors (including Fender Rhodes and organ, bass clarinet, alto sax, and trombone), some very special guests (including Kurt Elling), new original material, contemporary covers (Stevie Wonder, Dolly Parton, Sam Smith), and jazz standards, my hope is that my audience will see their own whole hearted experiences reflected in this music – the light and the dark." Jazz Standard welcomes this gifted, soulful singer in her second appearance on our stage, in celebration of Thirsty Ghost.
Music Charge: $30

8/11 Eric Harland Electric Quartet
Big Yuki – keyboards, keyboard bass
Joshua Giunta – electronics
Keita Ogawa – percussion
Eric Harland – drums
Born 1976 in Houston, Texas, multiple GRAMMY Award nominee Eric Harland may be the most in–demand drummer of his jazz generation (as well as an ordained minister, having studied theology at Houston Baptist University). He's appeared on some 200 recordings and has worked on stage and in session with masters such as Betty Carter, Joe Henderson, McCoy Tyner, and Wayne Shorter as well as up–and–coming artists including Esperanza Spalding, Jane Monheit, and Julian Lage. During the past two years, Eric has performed with groups led by pianist Joey Alexander, bassist Dave Holland, and saxopho­nist Charles Lloyd. This week, Eric Harland arrives on our stage at the helm of perhaps his most daringly adventurous unit, the Electric Quartet – don't miss it! "The deepest secret is that life is not a process of discovery, but a process of creation." (EH)
Music Charge: $30

8/12 Mingus Big Band
"My music is as varied as my feelings are, or the world is, and one composition or one kind of composi­tion expresses only part of the total world of my music…The greatness of jazz is that it is an art of the moment. It is so particularly through improvisation but also, in my music, through the successive relation of composition to another." (Charles Mingus, from his liner notes for Atlantic LP Blues & Roots)
Music Charge: $30

8/13 Michael Leonhart Orchestra
Michael Leonhart – conductor, trumpet
Dave Guy, Scott Wendholt, Jordan McLean, Carter Yasutake – trumpet
Ray Mason – trombone
Jeff Nelson – bass trombone
Sam Sadigursky, Ian Hendrickson-Smith, Jason Marshall – saxophone
Sara Schoenbeck – bassoon
Pauline Kim – violin
Emily Hope Price – cello
Robbie Mangano – guitar
Nathan Koci – accordion
Joe Martin – bass
E.J. Strickland – drums
Elizabeth Pupo-Walker – percussion
Daniel Freedman – percussion
For its ninth consecutive monthly appearance on our stage, Jazz Standard hails the return of the electrify­ing Michael Leonhart Orchestra (MLO). Tonight's program is "The Blue Note Records Suite Part 2" featuring the compositions of Kenny Dorham, Eric Dolphy, John Scofield, Bobby Hutcherson, and others. This genre–crossing 15–piece ensemble features players from such "name" aggregations as the Dap–Kings, the Mingus Big Band, the Maria Schneider Orchestra, and the "Tonight Show" band (The Roots), performing both Leonhart's original compositions and his arrangements of songs by Wu–Tang, Duke Ellington, and more. "I realized a long time ago that it's not even about the music you play, it's the spirit with which you approach it. To me that breaks down the bar­rier between pop, rock, funk, jazz, classical, abstract, musique concrète — it's all expression." (Michael Leonhart)
Music Charge: $30

8/14 The Dave Stryker Quartet featuring Warren Wolf cd release
Dave Stryker – guitar
Warren Wolf – vibraphone
Jared Gold – Hammond B3
McClenty Hunter – drums
Whether you've heard guitarist Dave Stryker leading his own group (with 29 albums as a leader to date) or as a featured sideman with Stanley Turrentine, Brother Jack McDuff, and many others, you know why the Village Voice called him "one of the most distinctive guitarists to come along in recent years." All of us at Jazz Standard are pleased to host this special CD release engagement for Dave Stryker's new album Eight Track III. It's the third release in a very popular Stryker series that began in 2014 with Eight Track. This latest volume includes Dave's loving interpretations of such '70s pop/soul classics as Curtis Mayfield's "Move On Up," Stevie Wonder's "Too High," and the Temptations' immortal "Papa Was A Rolling Stone." "There's a groove here that's inviting and utterly engaging, the solos unfurling unhurried­ly and with inbuilt swing…For its desire to move beyond the stereotype, this is an album to cherish." (Peter Vacher, London Jazz News, 5.10.2019)
Music Charge: $30

8/15–8/18 The Azar Lawrence Experience
Azar Lawrence – tenor & soprano saxophone
Theo Saunders – keyboards
Brian Swartz – trumpet
Dimitrus Mahlis – guitar
Gerald Brown – bass
Yayo Morales – drums
Munyungo Jackson – percussion
Since his resurgence began at the start of the 21st century, Azar Lawrence has continued to electrify his audiences with a powerhouse delivery and technical mastery applied to both original compositions and selections from the John Coltrane songbook. In December 2014, Jazz Standard was the scene for an Azar –led commemoration of the 50th anniversary of A Love Supreme…and those lucky enough to have been there still speak of these performances with awe and amazement. In 2017, Concord Music reissued his groundbreaking 1974 album Bridge Into The New Age; the following year, the saxophonist's Elementals CD hit #2 on the Jazz Weekly charts. The exciting and expansive The Azar Lawrence Experience (TALE) deploys as many as eight musicians: The current lineup includes such prodigious talents as keyboards player Theo Saunders and trumpeter Brian Swartz.
Music Charge: $30

8/19 Mingus Big Band
"His head was a drawer crammed with the remains of intentions and fragments of what was still to come. Long compositions were full of the debris of previous ones and more and more he was moving toward a single piece which would include everything he had ever written before…He believed you could say everything in music but there was still more he wanted to say." (Portrait of Charles Mingus from But Beautiful: A Book About Jazzby Geoff Dyer)
Music Charge: $30

8/20–8/21 Jon Cowherd/Brian Blade/Tony Scherr/Steve Cardenas
Jon Cowherd – piano
Steve Cardenas – guitar
Tony Scherr – bass
Brian Blade – drums
A true all–star quartet arrives at Jazz Standard this week, recording both nights for a future live album release. Jon Cowherd has performed with the Village Vanguard Jazz Orchestra and with singers Carla Cook and Lizz Wright; his debut album Mercy featured the talents of guitarist Bill Frisell, bassist John Patitucci, and the ubiquitous Brian Blade on drums. The last–named will need no introduction to Jazz Standard regulars: He's appeared on our stage as both sideman and leader in multiple configurations. A longtime member of the Wayne Shorter Quartet, Brian has worked with everyone from Joni Mitchell and Bob Dylan to Joshua Redman and Herbie Hancock – and let's not forget his great co-operative groups including Brian Blade Fellowship. Steve Cardenas has enjoyed extended tenures with the Paul Motian Electric Bebop Band, Charlie Haden's Liberation Music Orchestra, and Joey Baron's Killer Joey. His most recent recording as a leader, Charlie & Paul, was released on Newvelle Records in 2018. Tony Scherr's many credits include Bill Frisell, Norah Jones, the Lounge Lizards, and Sex Mob; he's released two albums of his own, Come Aroundand Twist In The Wind.
Music Charge: $30

8/22 Stranahan/Zaleski/Rosato cd release
Glenn Zaleski – piano
Rick Rosato – bass
Colin Stranahan – drums
This formidable piano trio returns to our stage tonight to celebrate the release of a new CD, Live at Jazz Standard, comprised of recordings made during their previous (and verywell–received) engagement. Zaleski's reputation has gone from strength to strength since 2015, when his Sunnyside debut CD My Ideal was hailed in The New York Times as a "strong statement" with a "fluent but unhurried sense of phrase." Rick Rosatomoved to New York from his native Montreal in 2007; he went on to record and perform internationally with groups led by Melissa Aldana, Gilad Hekselman, and Joel Ross, among others. The son of a Jazz Educator, Denver–born Colin Stranahangrew up surrounded by music. A win­ner of the 2012 Thelonious Monk Drum Competition, he's a much sought–after accompanist who has worked with Kurt Rosenwinkel, Fred Hersch, Terence Blanchard, and Herbie Hancock, just to name a few.
Music Charge: $30

8/23–8/25 Danilo Pérez Global Messengers
Danilo Pérez – piano
Farayi Malek – vocals
Vasilis Kostas – laouto
Layth Al-Rubaye – violin
Nasesem Alatrash – cello
Tareq Rantisi – percussion
One of the most influential and dynamic musicians of our time, Danilo Pérez blends his Panamanian roots with elements of jazz, European impressionism, African rhythms, and other traditions from around the world. His accomplishments as both a bandleader and with the Wayne Shorter Quartet have earned the pianist two GRAMMY Awards and five nominations over the course of 15 albums. Danilo Pérez conceived his Global Messengers project as nothing less than "a tool to redirect humanity in a positive direction." The Global Messengers' unique sound came to fruition through the culture and experiences of its members, hailing from the United States, Palestine, Greece, Jordan, and Panama. Farayi Malek (vocals), Vasilis Kostas (laouto, a Greek instrument similar to the oud), Layth Al-Rubaye (violin), Naseem Alatrash (cello), and Tareq Rantisi (percussion) combine their talents in beautiful melodies and strikingly syncopated rhythms. In performance the music of the Global Messengers has the rare ability to take an audience deep into the ancient practice of building community through music.
Music Charge: $35

8/26 Mingus Big Band
"For sheer range of expression, Mingus' work has few equals in post–war American music: furious and tender, joyous and melancholy, grave and mischievous, ecstatic and introspective. It moves from the rap­ture of the church to the euphoria of the ballroom, from accusation to seduction, from a whisper to a growl, often by way of startling jump cuts and sudden changes in tempo." (Adam Shatz, "An Argument With Instruments: On Charles Mingus" – The Nation, 9.17.2013)
Music Charge: $30

8/27–8/28 Fabian Almazan Trio cd release
Fabian Almazan – piano, percussion, electronics
Linda May Han Oh – acoustic & electric bass
Henry Cole – drums
Alongside his gifted colleagues, bassist Linda May Han Oh and drummer Henry Cole, Fabian Almazan unveils music of both extraordinary complexity and transparent beauty on his new album This Land Abounds With Life (Biophilia Records). Almazan – a mainstay of the Terence Blanchard group since 2007 – here employs electronics, his own field recordings from Cuba, and other sonic devices to create an epic portrait of nature and folkloric expression. Almazan, Oh, and Cole debuted as a trio in 2011 on Personalities, celebrating with a breakthrough week at the Village Vanguard that was webcast by NPR. That core unit remained integral to the lineup of Almazan's next project, the hybrid ensemble Rhizome, adding string quartet and Camila Meza on vocals (documented on the albums Rhizomeand Alcanza), re­flecting the leader's extensive training in classical composition. With This Land Abounds With Life, Fabian Almazan refocuses on the trio, a smaller unit that nonetheless also conveys the full scope of his emotional expression and far–reaching vision.
Music Charge: $30

8/29–9/1 Orrin Evans Trio With Special Guest Kevin Eubanks
Orrin Evans – piano
Luques Curtis – bass
Mark Whitfield Jr. – drums
Kevin Eubanks – guitar
In 2019, Orrin Evans must rank among the busiest musicians in jazz. Not only is he one–third of The Bad Plus (having replaced founding member Ethan Iverson at the start of 2018) but he continues to lead his own groups, to record as a leader, and to engage in frequent collaborations both on stage and in the studio. Evans's most recent trio release, The Evolution of Oneself, with bassist Christian McBride and drummer Karriem Riggins, delved into a startlingly wide range of sounds, from straight–ahead jazz and neo–soul to country and hip–hop. This week, Orrin Evans arrives on our stage at the helm of another ex­ceptional trio (with bassist Luques Curtis and drummer Mark Whitfield Jr.) and a very special guest in the person of guitarist Kevin Eubanks. Known to millions as the former musical director of "The Tonight Show" band (1992–2010), Eubanks's curriculum vitae includes stage and session work with such legends as Art Blakey, McCoy Tyner, Sam Rivers, Roy Haynes, Dave Holland, and Ron Carter.
Music Charge: $30

---
blog comments powered by

Disqus
JAZZ MANN FEATURES
Ian Mann on a memorable night of film & live music with a screening of the celebrated jazz documentary "A Great Day in Harlem" followed by a live performance by trumpeter Bruce Adams and his quartet.
---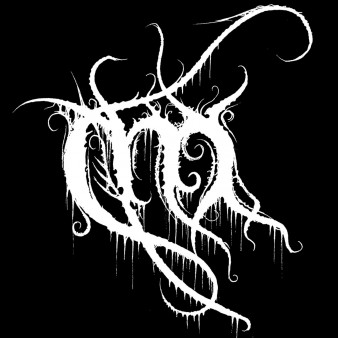 Ian Mann enjoys the first two releases on multi-reed player, composer and improviser Tom Ward's Madwort micro-label.
---
JAZZ MANN RECOMMENDS
---