NEWS
Line up announced for second London Catalan Festival.
Monday, April 15, 2019
From https://www.saurusmanagement.com/london-catalan-festival-2019

The London Catalan Festival returns for the second year in a row at PizzaExpress Jazz Club in Soho, the heart of London. This is the first festival of its kind in the UK, bringing together jazz artists from across the Catalan Countries, and it comprises 5 shows across the first weekend of June 2019 (1st - 2nd).
​
The festival was born with the aim of promoting both established and up-and-coming Catalan artists outside of the Catalan Countries. It offers a unique opportunity for UK audiences to hear the best in contemporary Catalan music.
​
The London Catalan Festival is Saurus Management Production in collaboration with Institut Ramon Llull and PizzaExpress Jazz Club.

PIZZAEXPRESS JAZZ CLUB
PizzaExpress Jazz Club is one of the oldest and most venerated jazz clubs in the UK. It's located in Soho, the heart of London. For more than 42 years, the club has been hosting shows by the most renowned musicians from the national and international jazz world, from the most established names to the newest talents.

With more than 500 shows each year, PizzaExpress Jazz Club is a core of culture, music and entertainment, favoured by many jazz and live music lovers. Some of the artists that have performed at PizzaExpress Jazz Club are Gregory Porter, Brad Mehldau, Norah Jones, Jamie Cullum, Brian May, Van Morrison, Melody Gardot, Art Farmer, Diana Krall, Kurt Elling, Charlie Watts and Anita O'Day.

LINE UP 2019

CLARA PEYA - ESTÓMAC
PizzaExpress Jazz Club (Soho)
£15.00
SATURDAY 1 ST JUNE Show Time 1:30pm / Doors Open 12:00pm
Pianist and composer Clara Peya is considered one of the most original and unique musicians on the Catalan and Spanish scene. Peya will be presenting her latest album Estómac, which was awarded Best Album of 2018 by the venerated music magazine Enderrock (Catalonia). In an album where she combines sounds of jazz, rap, pop and electronic, Peya conveys a feminist message that tries to deconstruct the idea of 'romantic love'.
Line up: Clara Peya (piano), Magali Sare (vocals), Vic Moliner (bass), All on electronics.

PERE NAVARRO QUINTET
PizzaExpress Jazz Club (Soho)
£18.00
SATURDAY 1 ST JUNE Show Time 7:00pm / Doors Open 5:30pm
Pere Navarro, trumpet player, pianist, composer and producer, is one of the brightest young talents on the Catalan and Spanish jazz scene. He is visiting London with his quintet, with whom he has released two albums on 'Fresh Sound Records'. They will be performing music from his latest release "Pere Navarro Quintet Live in Madrid", recorded in one of the most important jazz clubs in the city.
Line up: Pere Navarro (trumpet & compositions), Ferran Borrell (guitar), Joan Solana (piano), Joseph Colls (electric bass), Joan Carles Marí (drums).

MELODIE GIMARD, 'NUMEN'
PizzaExpress Jazz Club (Soho)
£15.00
SATURDAY 1 ST JUNE Show Time 10:30pm / Doors Open 10:00pm
Mélodie Gimard is a French pianist, composer and arranger living and working in Barcelona. She will be presenting Numen, her debut album. Numen is an original project that blends flamenco with jazz and classical music. Gimard skilfully weaves together a wide range of influences from music, art and life: telling her own story whilst drawing from the flamenco tradition and its language seen from a new angle.
Line up: Melodie Gimard (piano & compositions), Thais Hernandez (vocals), Agusti Espin (electric bass), Pablo Gómez (percussion), feat. special guest Yelfris Valdes (trumpet).
.
RITA PAYES & ELISABETH ROMA 'IMAGINA'
In collaboration with Jamboree Club Barcelona
PizzaExpress Jazz Club (Soho)
£15.00
SUNDAY 2 ND JUNE Show Time 1:30pm / Doors Open 12:00pm
The young Catalan trombonist and singer Rita Payés joins forces with her mother Elisabeth Roma, an exceptional classical guitarist, to shape their new project. Mother and daughter will be launching their debut album Imagina during the London Catalan Festival, giving their most personal view on the music that has accompanied them all their lives, from traditional Catalan lullabies to bossa nova, fado, boleros… For this particular performance, the duo will be joined on stage by bassist Magali Datzira (Sant Andreu Jazz Band) and percussionist Juan Berbín.

MARCO MEZQUIDA - 'RAVEL'S DREAMS'
PizzaExpress Jazz Club (Soho)
£20.00
SUNDAY 2 ND JUNE Show Time 8:00pm / Doors Open 6:00pm
The versatile pianist, improviser and composer Marco Mezquida takes us on an oneiric journey through Maurice Ravel's musical and personal imagery. A dream about the vitality of his legacy and the eclecticism of the music he was seduced by: from the French classics to the romantic virtuosos; from the experimentation with popular music to the influences of his contemporaries and the effervescence of jazz.
Along with percussionist Aleix Tobias and cellist Martín Meléndez, Marco Mezquida delivers a personal, unique approach to Ravel's genius: he permeates it with groove, expands it through improvisation, and creates something entirely new and personal.
Line up: Marco Mezquida (piano), Aleix Tobias (percussion), Martín Meléndez (cello).

The Team;

Nora Jorba is the director and producer of the London Catalan Festival. The entrepreneur founded her agency, Saurus Management, in 2017. Through Saurus Management she also collaborates with PizzaExpress Jazz Club in programming shows as well as working as career adviser for artists. She also works part time for the Independent Jazz Record Label Edition Records.

Institut Ramon Llull is a public body founded with the purpose of promoting Catalan language studies at universities abroad, the translation of literature and thought written in Catalan, and Catalan cultural production in other areas like theatre, film, circus, dance, music, the visual arts, design and architecture. This is the second year Institut Ramon Llull collaborates with the London Catalan Festival.

PizzaExpress Jazz Club is the other collaborator of the festival. The Club is already known for hosting other cultural festivals such as the London Latin Jazz Fest and Sounds Of Denmark.

Venue
Pizza Express Jazz Club, Soho, London
Pizza Express Jazz Club,
Dean Street,
Soho,
London,
W1D 3RW.
Venue telephone: 020 7439 4962
Venue website: http://www.pizzaexpresslive.com
Event website; https://www.pizzaexpresslive.com/london-catalan-festival
---
blog comments powered by

Disqus
JAZZ MANN FEATURES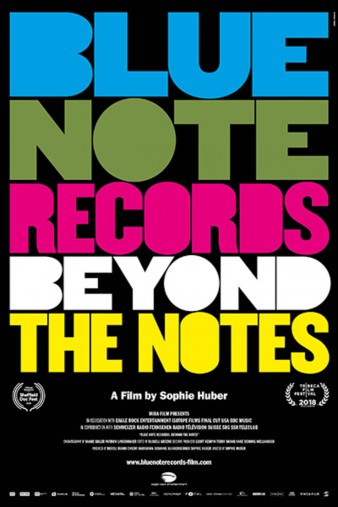 Celebrating the 80th anniversary of the founding of Blue Note Records in 1939 this is absolutely essential viewing for anybody with even the slightest interest in jazz.
---
Nashville, Tennessee musician (Adult Contemporary / Jazz / Singer - Songwriter), Scott Gray is releasing his new video "Someday" via The Jazz Mann.
---
JAZZ MANN RECOMMENDS
---