NEWS
Robert Castelli launches Indiegogo campaign to help fund CD recording and tour.
Wednesday, April 17, 2019
Robert Castelli writes;

I'm finally recording my new cd and will be presenting the music in and around London 11-15 July, at Porgy & Bess 21 July and at Jamboree in Barcelona 29 July.
From; https://www.indiegogo.com/projects/new-boom-cd-tour?create_edit=true&fbclid=IwAR2wzJ7dGXF1mHTS-sQAPEEv3z61nX_Z-Pp_sf6ed1PvnyCna5HsNl1KIDc#/

FUNDING
New BOOM CD & Tour
B O O M !!! CD & Tour
PROJECT OWNER
Robert Castelli
Barcelona, Spain

Short Summary​
New Boom CD & Tour
Drummer, guitarist, composer, band leader & teacher from New York. Son & nephew of professional drummers in NYC & Westchester County. I have been playing professionally since the age of 14. Sideman on many recordings of Jazz, Funk, Rock, Pop, Latin & World Music. In addition to concerts,recordings, touring & teaching, I have composed music for & played in musical theatre in New York & Vienna. 2 previous cds received critical acclaim in the USA,UK,Canada, Austria, Germany & Belgium.
This will be my 3rd CD and 10th tour. I financed everything myself in the past but I'm coming off of several years of deaths, divorce and economic destruction so I need help. Frankly, I was wary about asking for money but after everything that's happened I NEED to do this more than ever!

What We Need & What You Get
I need to raise €5,000 to record, master, produce & package the cds. This includes artwork & pics in & on the cd as well as setting up downloadable tracks. After that it's travel costs and believe me, it all adds up very quickly. I know people who've spent more than this on recording alone.
The first thing you get is the satisfaction of helping an independent artist. Think of salmon swimming up stream or David & Goliath!
Of course you get the new cd or any combination of previous cds plus the new one. There's an instructional dvd for drummers and band performance for your event or venue. There will be co-producer credits for the generous contributors.
I will do my best to reach the goal in 60 days but if I don't I will just keep going privtely until I reach it. That means that everything will happen later than planned but IT WILL HAPPEN. I never give up.

The Impact
Music is the one true language and even religion because it reaches EVERYONE! It breaks down all barriers; age,socio-economic, political, religious and cultural. EVERYTHING! I really feel blessed to be a musician because no matter where I play or what kind of music, people experience Joy. That is a blessing. It's also a responsibility. So not only will you experience your own joy, you'll be helping to spread joy. And we need that.
As I said before I've done this alone in the past so with your help I KNOW I can do it again.

Risks & Challenges
In another life in New York I had an investment broker's license and I invested people's money. I believe that makes me uniquely qualified to raise and handle these funds. I also have several friends and acquaintances who have successfully crowdfunded or raised moeny for their projects and businesses

Other Ways You Can Help
Even if you can't contribute you can still help. Please share on your social networks and do use the Indiegogo share tools. You folks who've heard my music or seen me play know what the people will get. Please help spread the word. You'll be spreading joy at a time when we really need it.
THANK YOU!!
And that's all there is to it.
Looking for more information or have a question? See the FAQ

SELECT A PERK;

FEATURED
€13 EUR
About £11 GBP
New CD

€20 EUR
About £17 GBP
New CD plus 1 other

€30 EUR
About £26 GBP
All 3 of my CDs

€50 EUR
About £43 GBP
CD & Instructional DVD

€75 EUR
About £65 GBP
New CD & 2 Private Lessons

€100 EUR
About £87 GBP
Friend credit on CD and website

€1000 EUR
About £867 GBP
Band Performance
---
blog comments powered by

Disqus
JAZZ MANN FEATURES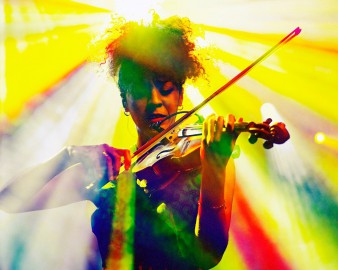 Ian Mann on performances by Vula Viel, Yazz Ahmed, David Sanborn, Hanna Paulsberg, Madeleine Peyroux and two exceptional 'Trios With A Twist', one from Cuba, the other from France.
---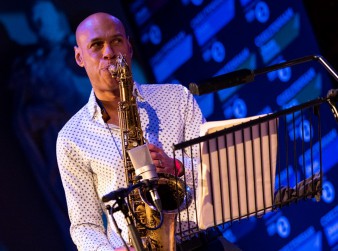 Ian Mann on performances by Paris / Birmingham Jazz Exchange, Alfa Mist, John Surman's Brass Project, Dan Weiss & Starebaby, Abdullah Ibrahim & Ekaya, Vels Trio, Joshua Redman and Michael Formanek.
---
JAZZ MANN RECOMMENDS
---