NEWS
Rudy Royston, November 2018 Newsletter.
Thursday, November 08, 2018
Rudy Royston writes;

Rudy Royston Music

November 2018 Newsletter.

FLATBED BUGGY out and receiving great reviews!**

My latest CD Flatbed Buggy is now available on all platforms for purchasing and downloading. The CD has been featured in I-Tunes, Rolling Stone Magazine and more. Be sure to get your copy!
Order on Apple Music, Bandcamp, I-tunes, or Amazon
(Bandcamp also includes an exclusive bonus track, "I Wanted To Be Home Soon," from the recording session!)

My third album as a leader on the Greenleaf Music label, the album features John Ellis on bass clarinet and saxes, Gary Versace on accordion, Joe Martin on bass and Hank Roberts on cello

Thanks to Dave Douglas and the crew at Greenleaf Music for this outstanding label. And , for my publicist Chris DiGirolamo at Two for the Show Media: Chris is truly the best in the business.

Be sure to visit Dave Douglas and Greenleaf Music's, "A Noise From The Deep," for a special podcast review of the record, as well as many other compelling podcast episodes.

I hope you enjoy the music!...so grateful.

REVIEWS:

I find this music to be enormously appealing, perhaps because it reminds me of my favorite jazz album of all time—Sonny Rollins' Way Out West. Rollins adopted western-style themes in his compositions, especially in regards to Shelly Manne's use of wooden blocks and cowbells. That trio wasn't playing country music or Americana as much as a vivid new form of jazz that added an unusually descriptive language to standard jazz themes. Royston uses that same subtlety to infuse these original compositions with, well, originality.
The Vinyl Anachonist

"Flatbed Buggy is a true masterpiece sure to elate the most discerning of jazz aficionados with its unorthodox and novel ideas and its unparalleled level of musicianship."
Nextbop, Sebastian Helary

"Flatbed Buggy is one of those albums to listen to all the way through. There's so much to "hear", so many stories and histories embedded in this music that it's impossible to appreciate what Rudy Royston has so majestically created on one pass through. At times stunning, at others times, joyful yet always melodic and rhythmically rich, this album deserves your full attention!"
Step Tempest
, Richard Kamins

October was a great month of music. I had a few gigs in Manhattan and recording date with guitarist Craig Brann. I really enjoyed a trip home to see my great friend and amazing teacher/drummer Dave Hammond while doing some workshops and performances a couple days in Denver with the students and faculty at Denver School of the Arts. I enjoyed a nice CD release performance with Misha Piatigorski at Zinc Bar and I played a couple gigs with saxophonist Alexa Tarantino at Flushing Town Hall and St. Peter's Church in Manhattan, before leaving for a short midwest tour with my friend and bassist/composer, Ben Allison. I came home for a couple days and left for an awesome tour of Czech Republic with the guitarist Rudy Linka.

November is going to be a nice month of music. I am really looking forward to performing the amazing composer/pianist Myra Melford at Dizzy's Club Coca Cola. I have another performance at Zinc Bar with the extraordinary Misha Piatigorsky and a performance with the outstanding Alexa Tarantino for a brunch time gig at Jazz Standard. I play for the first time with the great Earl MacDonald in Connecticut, then Scullers in Boston with the unparalleled, vocalist Roseanna Vitro, before setting off on a European tour with the extraordinary pianist and composer Amina Figurova.

I look forward to playing with these musicians and friends as fellow leaders and sidemen on these gigs: Alex Norris, Wayne Escoffery, Ron Miles, Liberty Ellman, Matt Penman, Gregg August, Dean Johnson, Mark Soskin, Tim Ries, Mitch Stein and more.

Again, it is an honour and blessing to play for you and to perform with these great leaders and all the awesome bandmates with whom I will share the stage.

I hope to see you at these performances.

Love,
God bless
Rudy Royston
Downbeat Magazine 2014 Rising Star - Drums

his Month's Performances
(more scheduled performances HERE) http://www.rudyroyston.com

November 8
DIZZY'S CLUB COCA COLA
w/Myra Melford
Manhattan, NY
7:30, 9:30pm

November 10
JAZZ STANDARD
w/Alexa Tarantino
Manhattan, NY
12pm

November 10
ZINC BAR
w/Misha Piatigorsky
Manhattan, NY
7:30pm

November 13
UCONN
w/Earl MacDonald
Storrs, CN
8:00pm

November 15
SCULLERS
w/Roseanna Vitro
Boston, MA
8:00pm

November 17 - Dec 1
EUROPEAN TOUR
w/Amina Figurova
November 17: Parkstad Limburg Theaters in Heerlen
November 22: Theater Chassé, Breda, Netherlands
November 23: GS De Kroon, Sint-Agatha Berchem, Brussel
November 24: Lantaren venster, Rotterdam, Netherlands
November 25: Porgy en Bess, Terneuzen, Netherland
November 27: Workshop, Munich, Germany
November 28: Stadsschouwburg Haarlem
November 29: Splendor, Amsterdam
November 30: The Music Village, Brussel
December 1: Jazzkeller, Frankfurt, Germany
---
blog comments powered by

Disqus
JAZZ MANN FEATURES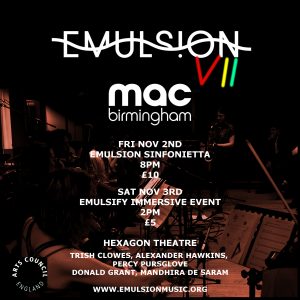 An intriguing evening of music making that once again mixed genres at a whim. Ian Mann on the latest edition of Trish Clowes' Emulsion Festival, w. guest musicians Alexander Hawkins & Percy Pursglove.
---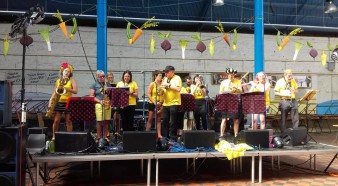 Ian Mann enjoys the Jazz Alley and Charity Swing Party events at the Market Hall with performances by Wonderbrass, Tarion, Rebelinx and The Electric Swing Circus.
---
JAZZ MANN RECOMMENDS
---