NEWS
The Be-Bop Club, Bristol - programme for April / May 2018.
Monday, April 09, 2018
From http://www.thebebopclub.co.uk

The Be-Bop Club
The Bear, Hotwell Road, Bristol. BS8 4SF

What's On
Doors open 8.30pm for 9pm start.

Fri 6th April
Sound of Blue Note
£9.00
A welcome return visit to the club for this popular band, who do exactly what it says on the tin. Many of the tunes have been transcribed from famous Blue Note albums and are not to be found in the Real Books, so the group has really found it's own voice and repertoire by digging deep in to the vaults. Fronted by the powerhouse trumpet of Andy Urquhart and fantastic Canadian tenor saxophonist Terry Quinney, with Phil Doyle - piano, Al Swainger - bass & Andy Hague - drums. Constantly gigging across the south of the UK including regular appearances at Boisdale Canary Wharf in London, the band also perform as a sextet with special guests who have included Mark Nightingale, Alan Barnes, Dave O'Higgins, Gilad Atzmon & Jim Mullen.

Fri 13th April
Glen Manby Quartet
£9.00
Alto saxophonist Glen Manby has been at the heart of the South Wales jazz scene for many years. He attended the Jazz & Contemporary Music Program at The New School, New York on a scholarship, where he was taught by Dick Oatts, Chico Freeman, and Mike Karn, and gained a Masters degree in Jazz at the Royal Welsh College of Music and Drama in Cardiff, where he is jazz saxophone tutor at Cardiff University. In 2009 he received a grant from the Arts Council of Wales which funded his Quintet's debut CD "Homecoming" featuring Steve Waterman, Leon Greening, Adam King and Matt Home, released in 2017 on the Mainstem label to excellent reviews in the music press. Tonight Glen is joined by some musicians who will be familiar to most Bristol jazzgoers: John-Paul Gard - piano, Erika Lyons - bass and Mark Whitlam - drums. This should be a great evening of straight ahead contemporary bebop. "Hard bop lives and is in no better hands than the Glen Manby Quintet" - London Jazz News. For further info check out Glen's website https://www.glenmanby.com

Fri 20th April
Hopkins Hammond Hammond Trio
£8.00
Matt Hopkins is a first-rate guitarist with a pleasingly original sound and approach to soloing. He has performed in groups as stylistically diverse as Andy Sheppard's Hotel Bristol and Emily Wright & The Royals, and also takes the lead role in the "Music of Pat Metheny" project alongside pianist Dave Newton. In this new venture he is joined by Ruth Hammond on Hammond organ and Scott Hammond on drums. Multi-instrumentalist Ruth is often heard round town playing tenor sax with Brass Junkies, whilst husband Scott has for the past few years been touring internationally with Jethro Tull and performs less frequently in Bristol due to his hectic schedule. Expect tunes from the likes of John Scofield and Larry Goldings.

Fri 27th April
Nick Malcolm Standards Quartet
£9.00
Nick Malcolm is becoming recognised as one of the UK's most original voices on trumpet. Technically gifted and with a beautiful sound, he is an eclectic musician who can be found playing in situations as varied as folk musician Eliza Carthy's Wayward Band through to free jazz, contemporary classical and his own new electronica inspired project Jade. Tonight however he returns to the world of the jazz standard. At the recent Bristol Jazz Festival Nick played an up-tempo version of Just Friends which was so fluent it might have made Wynton look twice. Nick is joined by pianist Rebecca Nash, who is now based in Bristol after living in London for several years. Rebecca performs all over the UK with projects such as Dee Byrne's Entropi, Nick Walter's Paradox Ensemble and vocalist Sara Colman. On bass is Will Harris who completed his MA at the Royal Academy last year and has recently toured and recorded with a group featuring US sax great Chris Potter. Drummer Dave Smith completes the group, and plays in projects as varied as the Cloudmakers trio with Jim Hart and Michael Janisch through to Led Zeppelin singer Robert Plant's band. See http://www.nickmalcolm.co.uk/

Fri 4th May
Crowley, Luft & Giles
£9.00
George Crowley is one of the brightest new generation saxophone stars in London whose second CD release Can of Worms on Whirlwind Records has received some great reviews. He also appears on Ivo Neame's recent release Moksha, and some will have heard George's brilliant playing with Ivo in their set at the Bristol Jazz & Blues Festival back in March. Unusually this new trio does not include bass, but all three players use various pedals and electronic effects to create a varied palette of sounds suggesting a much larger ensemble. Guitarist Rob Luft has been attracting a lot of attention in the jazz press recently, and was recently interviewed by Julian Joseph on Radio 3. Rob won the Kenny Wheeler Award 2016 in association with the Royal Academy, and released his debut album Riser in 2017. Tim Giles is one of the UK's most original jazz drummers who has played at the club several times with various bands and was included in the Royal Academy Honours List 2016 for former students who have made a significant contribution to the music profession.

Coming Soon:
Fri 11th May - ANt - Andy Nowak Trio
Fri 18th May - tbc
Fri 25th May - Loz Speyer's Inner Space
Fri 1st June - Ben Thomas & Lee Goodall
Fri 8th June - Andy Hague Quintet
---
blog comments powered by

Disqus
JAZZ MANN FEATURES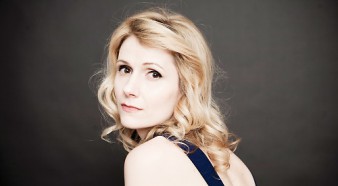 "Jazz club take on Bowie transmits all his wistfulness." Guest contributor Marc Edwards enjoys a party night featuring the contrasting styles of vocalists Rebecca Poole and Fleur Stevenson.
---
Ian Mann witnesses the future of British jazz at the NYJO Jazz Jam and the JazzNewBlood showcase and loses himself in a spectacular Norwegian double bill featuring Sinikka Langeland and Jaga Jazzist.
---
JAZZ MANN RECOMMENDS
---