NEWS
The Vortex Jazz Club, Dalston, London - programme for the week ahead.
Friday, April 19, 2019
🎶 Jim Mullen, Jamie Murray, Resolute, MOPOMOSO, John Bennett Band, Kit Downes/Ruth Goller/ Chris Montague, Sam Leak, Tim Whitehead, Annie Whitehead 🎶

Welcome to…
the Vortex Jazz Club

The weekend sorted…

Fri Apr 19 2019 7.45 pm JIm Mullen Trio

Friday 19 April 10.30pm *LATE NIGHT* Grass Roots with house band Beat Replacment and DJ Mr Boogie

Saturday 20 April 7.45pm Resolute / Arthur O'Hara Trio / Fini Bearman / Zosia Jagodzinska

Sunday 21 April
l 2pm *AFTERNOON SESSIONS* MOPOMOSO
Sunday 7.15pm John Bennett Band

The week ahead ...

Monday 22 April 7.45pm Warmer Than Blood

Tuesday 23 April 7.45 Barford / Hitchcock / Ollendorff / Leak Quartet

Wednesday 24 April 7.45pm Tim Whitehead Quartet

Thursday 25 April 7.45pm Annie Whitehead with The Blow The Fuse All Stars

Please buy drinks from the upstairs bar as this help to keep the club going.

Coming soon…

Saturday 27 April 7.45pm Rob Luft & Elina Duni, ft. Fred Thomas

Monday 29 April 7.45pm Jazz Alloy #5

Thursday 9 May 7.45pm Cleveland Watkiss UK All Stars

Sunday 12 May 7.15 Alycona Mick and Tori Freestone ft. Brigitte Beraha

Tuesday 14 May 7.45pm Sylvie Courvoisier Trio ft. Drew Gress, and Kenny Wollesen

Special May Pass Offer £48.00
Starebaby / Elusion Quartet / Aaron Parks & Little Big
Three fantastic not to be missed gigs for one price! Limited number available.
This pass gives entry to :
Starebaby 2nd May
Michael Formanek's Elusion Quartet 7th May
Aaron Park & Little Big 28th May

Hire us for your day time rehearsals, meetings, recordings and more…
Us, our programme, our other activities…
http://www.vortexjazz.co.uk/

Vortex · 11 Gillett Square · London, N16 8AZ ·
---
blog comments powered by

Disqus
JAZZ MANN FEATURES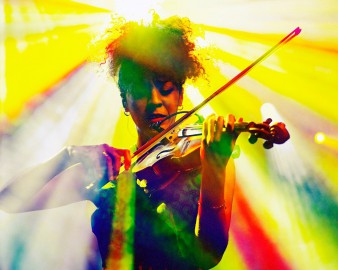 Ian Mann on performances by Vula Viel, Yazz Ahmed, David Sanborn, Hanna Paulsberg, Madeleine Peyroux and two exceptional 'Trios With A Twist', one from Cuba, the other from France.
---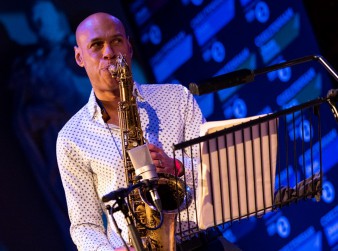 Ian Mann on performances by Paris / Birmingham Jazz Exchange, Alfa Mist, John Surman's Brass Project, Dan Weiss & Starebaby, Abdullah Ibrahim & Ekaya, Vels Trio, Joshua Redman and Michael Formanek.
---
JAZZ MANN RECOMMENDS
---