NEWS
The Vortex Jazz Club, Dalston, London - programme for the week ahead.
Friday, May 10, 2019
🎶 Miguel Girodi,Jo Harrop/Tony Kofi/,LJO,Alcyona Mick/Tori Freestone, Orphy Robinson,Tom Syson, Sylvie Courvoisier/Drew Gress/Kenny Wollesen 🎶

Welcome to…
the Vortex Jazz Club

The weekend sorted…

Friday 10 May 7.45pm *MIGUEL GORODI NONET*
with Gareth Lockrane, Mike Chillingworth, George Crowley, Miguel Gorodi, Kieran McLeod, Ray Hearne, Ralph Wyld, Conor Chaplin, David Hamblett.

Saturday 11 May 7.45pm JO HARROP & BRITISH STANDARD TIME with Tony Kofi, Alex Webb, Jihad Darwish, Pete Hill, Andy Davies.

Sunday 12 May 3pm *LONDON JAZZ ORCHESTRA* led by Scott Stroman and featuring a crop of the best players in London

Sunday 12 May 7.15pm ALYCONA MICK / TORI FREESTONE DUO ft. BRIGITTE BERAHA

The week ahead ...

Monday 13 May 7.45pm *FREEDOM* hosted by Orphy Robinson, Cleveland Watkiss, Tori Handsley, Paul Bradshaw

Tuesday 14 May 7.45pm *SYLVIE COURVOISIER TRIO* ft DREW GRESS / KENNY WOLLESEN & ALICE ZAWADZKI / FRED THOMAS

Wednesday 15 May 7.45pm *TOM SYSON* with Tom Barford, David Ferris, Simon Spillett, Peter Hutchison, Hofesh Shechter, Jonathan Silk

Thursday 16 May 7.45pm SHAHBAZ HUSSAIN & HELEN ANAHITA-WILSON album launch

Saturday 18 May 7.45pm *RADIOHEAD'S AMNESIAC REIMAGINED - RICK SIMPSON QUINTET* with George Crowley, Tori Freestone, Dave Whitford, Tim Giles.

Sunday 19 May 7.45pm *PATRICK CORNELIUS' ARACDIA* with Kristjan Randalu, Michael Janisch, Paul Wiltgen

Recently added…

Tue May 21 7.45 pm Union Division: Micromotives

Wed May 22 2019 7.45 pm
"The Musical World of Dave Wickins: A Celebration" is a benefit for a much loved musician who is a friend, teacher and inspiration for many.
Participating in the concert:
Nikki Iles
Chris Batchelor
Steve Watts
John Parricelli
Simon Purcell
Pete Churchill
Buster Birch
Julian Siegel
Julian Nicholas
Dave Whitford
Ben Wickins
Geoff Simkins

Fri June 7th 7.45 pm
THE POETRY OF JAZZ AND THE JAZZ OF POETRY WITH PENNY RIMBAUD, EVE LIBERTINE + FRIENDS

Please buy drinks from the upstairs bar as this help to keep the club going.

Hire us for your day time rehearsals, meetings, recordings and more…
Us, our programme, our other activities…
http://www.vortexjazz.co.uk/

Vortex · 11 Gillett Square · London, N16 8AZ ·
---
blog comments powered by

Disqus
JAZZ MANN FEATURES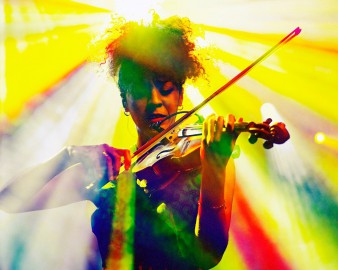 Ian Mann on performances by Vula Viel, Yazz Ahmed, David Sanborn, Hanna Paulsberg, Madeleine Peyroux and two exceptional 'Trios With A Twist', one from Cuba, the other from France.
---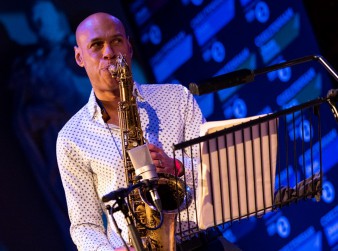 Ian Mann on performances by Paris / Birmingham Jazz Exchange, Alfa Mist, John Surman's Brass Project, Dan Weiss & Starebaby, Abdullah Ibrahim & Ekaya, Vels Trio, Joshua Redman and Michael Formanek.
---
JAZZ MANN RECOMMENDS
---