NEWS
The Vortex Jazz Club, Dalston, London - programme for the week ahead.
Friday, February 02, 2018
See what's coming up at the Vortex Jazz Club.

he Vortex Jazz Club, Dalston, brings you London's most exhilarating programme of jazz and improvised music.

This week's gigs
2 - 9 February 2018
Hello Friends and Supporters,

If you didn't book for Tony Kofi with Byron Wallen it's unlikely you'll get in as tickets are almost sold out! If you're one of those lucky bunnies who jumped in there you are in for a dazzling treat.

Don't forget to get your tickets for the Holland-Parker fundraising gig before they all go.

We've recently added to the programme Fred Thomas - Dick Wag: A reworking of music by Wagner. Thomas will be accompanied by Kit Downes (piano) and Ewan Bleach (sax, clarinet) Monday 5th February.
Sunday 11 February the London Jazz Orchestra will present a Peter Hurt special.
Blow The Fuse Presents: Claudia Lang and Crissy Lee of the Ivy Benson Reunion Band Thursday 15th February.
Also added for Monday 26th February is the Stefania Arcieri Ensemble which includes Gareth Lockrane (Flute), Sam Leak (piano), Andrea di Biase (bass).

See full programme here http://www.vortexjazz.co.uk

Hope to see you at the club soon. What are you waiting for…

The Vortex Team

FRI 2 February
20:00 / £15
A PORTRAIT OF CANNONBALL FEAT. TONY KOFI, BYRON WALLEN
Alto-sax master Tony Kofi leads this celebration of jazz giant ulian 'Cannnonball' Adderley. With Byron Wallen on cornet, Alex Webb (piano), Andy Cleyndert (bass) and Alfonso Vitale (drums) the group traces the explosive music of Cannonball from his first session as leader in 1955 through work with Miles Davis to the soul-jazz of the late 1960s.

SAT 3 FEBRUARY
19:00 / £12
REBETIKO CARNIVAL PRESENTS: A TRIBUTE TO MARKOS VAMVAKARIS: THE PATRIARCH OF REBETIKO
Born on the island of Syros n 1905, from the humblest of roots, Markos Vamvakaris becamerevered as the Patriarch of Rebetiko music.

SUN 4 FEBRUARY
16:30 / £12
REBETIKO CARNIVAL PRESENTS: TRIBUTE TO YANNIS PAPAIOANNOU
The multi-talented Papaioannou's music varies from old-style rebetika ("Pente Ellines ston Adi", "O boufetzis"), to oriental ("Cifteteli", "Karabiberim") and even island music (Kapetan Andrea Zeppo).

MON 5 FEBRUARY
20:00 / £10
FRED THOMAS – "DICK WAG". A REWORKING OF MUSIC BY RICHARD WAGNER
Fred Thomas turns his fertile mind to the music of Richard Wagner. He himself plays bass and includes clarinettist and saxophonist Ewan Bleach, known from many of our Gypsy/East European nights. The pianist will be the inimitable Kit Downes

TUE 6 FEBRUARY
20:00 £12.50
LEKAN BABALOLA'S SACRED FUNK QUARTET
Twice Grammy award winning Nigerian percussionist Lekan Babalola is well known for his innovative musical style, using his native Yoruba tongue infused with traditional music, Afrobeat and funky dance overtones. Awarded his first Grammy in 2006 for performances on the late Ali Farka Toure's album 'In the Heart of the Moon', the second at the 49th Grammy awards in 2009 for his work as Associate Producer on the American jazz diva Cassandra Wilson's album 'Loverly'.

WED 7 FEBRUARY
20:00 / £15
BARRY GREEN SEXTET
A welcome return of pianist Barry Green's outstanding sextet.
Barry Green (Piano)
Miguel Gorodi (Trumpet)
Sam Braysher (Alto Saxophone)
Tom Barford (Tenor Saxophone)
Flo Moore (Bass)
Will Glaser (Drums)

THU 8 FEBRUARY
Back tomorrow…

FRI 9 FEBRUARY
20:00 £10
ALEX BONNEY QUARTET (WITH SPECIAL GUEST GEORGE CROWLEY) + UNKLAR
A double bill highlighting the close links between the new jazz scenes in London and Paris.

THE VORTEX DOWNSTAIRS
EVERY SATURDAY JAZZ2ROCKSTEADY 23.30 / VORTEX DOWNSTAIRS / £FREE ENTRY
EVERY SUNDAY VORTEX SUNDAY SESSIONS 21.30 / VORTEX DOWNSTAIRS £FREE ENTRY
SEE WEBSITE FOR UPDATES

Give a Vortex Jazz Club
T-shirt as a present…

VORTEX MEMBERSHIP
Why Vortex Membership is good. We are small but one of the UK's leading venues for Jazz music with a worldwide reputation punching above our weight. We also pride ourselves on our ability to spot and nurture emerging talent however, we could not do any of these things without the support of our music-mad community of volunteers, musicians, members and friends. Here's is what we can give you in return.
50% discount on tickets from Sunday to Thursday (with some exceptions).
£2 off gigs on Friday and Saturday
May book in advance and pay at the door
May request seat selection
No booking fees
Invitations to members events
Monthly programme posted out
Free download of specially selected live recordings at the club (once cleared by the musicians concerned).
10% off any Vortex merchandiseMembership Benefits
TO TAKE OUT MEMBERSHIP CALL 0207 254 4097


VOLUNTEERING
Time is as valuable to us as money. Our dedicated team of volunteers are at the heart of the club and its activities. If we didn't have volunteers there'd be no-one to unlock the door for musicians, do the sound or serve at the bar. If you would like to volunteer get in touch.
http://www.vortexjazz.co.uk/about-us/get-involved/

Vortex · 11 Gillett Square · London, N16 8AZ.
020 7254 4097
---
blog comments powered by

Disqus
JAZZ MANN FEATURES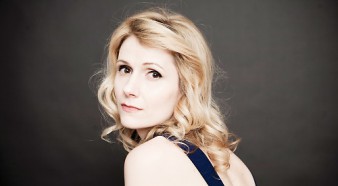 "Jazz club take on Bowie transmits all his wistfulness." Guest contributor Marc Edwards enjoys a party night featuring the contrasting styles of vocalists Rebecca Poole and Fleur Stevenson.
---
Ian Mann witnesses the future of British jazz at the NYJO Jazz Jam and the JazzNewBlood showcase and loses himself in a spectacular Norwegian double bill featuring Sinikka Langeland and Jaga Jazzist.
---
JAZZ MANN RECOMMENDS
---