NEWS
The Vortex Jazz Club, Dalston, London - programme for the week ahead.
Friday, February 09, 2018
See what's coming up at the Vortex Jazz Club.

The Vortex Jazz Club, Dalston, brings you London's most exhilarating programme of jazz and improvised music.

This week's gigs
9 - 16 February 2018.
Hello Friends and Supporters,

London meets Paris with some inspired music from a Friday night double bill with Alex Bonney's Quartet which includes James Allsopp, Olie Brice, Jeff Williams, George Crowley and paris-based Unklar (Nicolas Stephan, Fanny Ménégoz, Antonin Rayon and Benoit Joblot. Expect some engaging soundscapes with abstract contours. Check out the album review for Halda Ema by the quartet. For those of you unfamiliar with Unklar the main man is Nicolas Stephan whose influences range from saxophonist Henry Threadgill to Ellery Eskelin. Saturday is Big Satan day with Tim Berne,Tom Rainey and Marc Ducret, which the Guardian newspaper marked out as one of the things to see this week. Don't miss out get you ticket now!

Recently added gigs: 8 March Dave Ferris Group ft. Maria Vali ; for two nights !4 /15 March Julian Siegel Quartet ; A new album release by saxophonist Zhenya Striglev - Blues for Maggie 28 March; and Ian Shaw 31 March.

Getting some attention is a recently released album dedicated to our venerable founder, - David Mossman, by Evan Parker, Barry Guy and Paul Lytton simply titled Music for David Mossman Live at the Vortex. 'Put the music first and the rest will take care of itself ' - is a typical Mossman-ism. Read here http://www.destinationhackney.co.uk/news/0F8274A8AB1449C4A30454DD918F10BD#.Wn3YeejFLIV

Ta ra and see you at the club soon.
The Vortex Team

FRI 9 February
20:00 / £10
ALEX BONNEY QUARTET (WITH SPECIAL GUEST GEORGE CROWLEY) + UNKLAR
A B Quartet consists of a fine group of improvisors who combine traditional elements and visionary aspirations. Unklar (refers to a way of reading between the musical lines) features renown musicians from the Paris jazz scene.

SAT 10 FEBRUARY
20:00 / £22
TIM BERNE'S " BIG SATAN" FEAT MARC DUCRET, TOM RAINEY
Big Satan – the iconic trio of saxophonist Tim Berne, guitarist Marc Ducret and drummer Tom Rainey – produced three albums over a decade: I Think They Liked It, Honey (Winter & Winter, 1997), Souls Saved Hear (Thirsty Ear, 2004) and Live Incognito(Screwgun, 2006). Each is a classic in the art of collision between composition and improvisation.

SUN 11 FEBRUARY
15:00 / £10
LONDON JAZZ ORCHESTRA (LJO)
A swinging Pete Hurt special! The LJO continue London's longest jazz residency with a feast of modern big-band jazz featuring a host of great soloists including Martin Speake and Martin Hathaway, saxophones, Henry Lowther, trumpet, Alcyona Mick, piano, and Alec Dankworth, bass.

MON 12 FEBRUARY
20:00 / £6
WARRIORS INTERNATIONAL PRESENT: FREEDOM
At the helm of Freedom are Jazz Warriors International's Orphy Robinson, Cleveland Watkiss, Tori Handsley and Paul Bradshaw.
Voted by the Evening Standard one of the Top 6 Uk jam sessions

TUE 13 FEBRUARY
20:00 £12.50
LUIS VICENTE/OLIE BRICE/MARK SANDERS
Luís Vicente is a Portugese trumpet player, improviser and composer. He has recorded several times for the Clean Feed label and works with the likes of John Dikeman, Rodrigo Amado and Wilbert De Joode. This tour will be Luis' first meeting with Vortex regulars Olie Brice and Mark Sanders.

WED 14 FEBRUARY
20:00 / £10 / £12 door
Two compelling improvisers emerging from London's jazz scene, James Kitchman (UK) and Sylvia Schmidt (DE) are an accomplished guitar-vocal duo. Originally drawn together by the richness and variety of the jazz tradition, they have recently explored more diverse sources of inspiration, including Anglo-American folk ballads of the Appalachian mountains.

THU 15 FEBRUARY
20:00 / £10 / £12 DOOR
BLOW THE FUSE PRESENTS CLAUDIA LANG – COLMER & CRISSY LEE
Claudia Lang – Colmer & Crissy Lee (Ivy Benson Reunion band) come to Swing the Vortex with a night of swing, latin, ballads in the company of three legendary musicians from the 1950/60s Ivy Benson band!

FRI 16 FEBRUARY
20:00 / £12.50
JOYFUL NOISE PRESENT: KADIALY KOUYATE AND NIRAN OBASA
Senegal's Kora master KADIALY KOUYATE meets Nigeria's pianist NIRAN OBASA in a meeting of adventurous musical minds. Kora master Kadialy Kouyate is a genius griot who can trace his family tree to the 13th Century in the Mande Empire. Pianist Niran Obasa makes his name as the keyboard player in Femi and The InRhythms and the musical director of the Yoruba Women Choir.

THE VORTEX DOWNSTAIRS
EVERY SATURDAY JAZZ2ROCKSTEADY 23.30 / VORTEX DOWNSTAIRS / £FREE ENTRY
EVERY SUNDAY VORTEX SUNDAY SESSIONS 21.30 / VORTEX DOWNSTAIRS £FREE ENTRY
SEE WEBSITE FOR UPDATES

Give a Vortex Jazz Club
T-shirt as a present…

VORTEX MEMBERSHIP
Why Vortex Membership is good. We are small but one of the UK's leading venues for Jazz music with a worldwide reputation punching above our weight. We also pride ourselves on our ability to spot and nurture emerging talent however, we could not do any of these things without the support of our music-mad community of volunteers, musicians, members and friends. Here's is what we can give you in return.
50% discount on tickets from Sunday to Thursday (with some exceptions).
£2 off gigs on Friday and Saturday
May book in advance and pay at the door
May request seat selection
No booking fees
Invitations to members events
Monthly programme posted out
Free download of specially selected live recordings at the club (once cleared by the musicians concerned).
10% off any Vortex merchandiseMembership Benefits
TO TAKE OUT MEMBERSHIP CALL 0207 254 4097


VOLUNTEERING
Time is as valuable to us as money. Our dedicated team of volunteers are at the heart of the club and its activities. If we didn't have volunteers there'd be no-one to unlock the door for musicians, do the sound or serve at the bar. If you would like to volunteer get in touch.
http://www.vortexjazz.co.uk/about-us/get-involved/

Vortex · 11 Gillett Square · London, N16 8AZ.
020 7254 4097
---
blog comments powered by

Disqus
JAZZ MANN FEATURES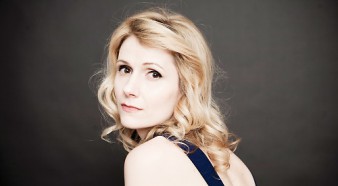 "Jazz club take on Bowie transmits all his wistfulness." Guest contributor Marc Edwards enjoys a party night featuring the contrasting styles of vocalists Rebecca Poole and Fleur Stevenson.
---
Ian Mann witnesses the future of British jazz at the NYJO Jazz Jam and the JazzNewBlood showcase and loses himself in a spectacular Norwegian double bill featuring Sinikka Langeland and Jaga Jazzist.
---
JAZZ MANN RECOMMENDS
---