NEWS
Helena Kay wins 2017 Peter Whittingham Jazz Award.
Thursday, January 11, 2018
We have received the following press release;

Help Musicians UK announces Helena Kay the winner of prestigious Peter Whittingham Jazz Award 2017

HMUK celebrates Women in Jazz – Independent Venue Week 100 Club show on 4 February featuring two female awardees

The UK's biggest independent music charity Help Musicians UK (HMUK) announced today that young Scottish alto saxophonist and band-leader Helena Kay has won the coveted Peter Whittingham Jazz award 2017 of £5,000.
HMUK also awarded additional development funds to three other Jazz artists Olly Chalk, Faye MacCalman (Archipelago) and Jasmine Whalley (Tȇtes De Pois).

The Peter Whittingham Jazz Award was established in 1990. The award is judged independently of HMUK and is awarded annually to emerging Jazz musicians and offers development funding, to allow high potential artists to take their careers to the next level. Many previous Peter Whittingham Jazz Award awardees have made it to the forefront of the jazz scene, they include Errollyn Wallen MBE, Soweto Kinch, Andrea Vicari, Empirical, Led Bib, Phil Meadows and the Mercury Prize nominated Roller Trio.

HMUK is committed to supporting and championing women in Jazz and last year announced the Jazz Promoter Fellowship Programme in partnership with jazz composer and gender equality campaigner Issie Barratt, with the aim of closing the identified gender gap in the sector.

The charity will celebrate Women in Jazz, with a line of up of the two Peter Whittingham awardees Helena Kay's KIM Trio and Jasmine Whalley's Tȇtes De Pois, alongside Laura Jurd at an exclusive Jazz show curated by HMUK, as part of Independent Venue Week at London's 100 Club on Sunday 4 February. Tickets will be released later this week, see http://www.helpmusicians.org.uk for more information.

Helena Kay, originally from Perth, Scotland, is an exceptionally gifted alto saxophonist, former Young Scottish Jazz Musician Of The Year, jazz graduate and artist fellow of Guildhall School, as well as bandleader of KIM Trio.

Reacting to winning the award, Helena Kay said "Recording, releasing and promoting my debut album is a daunting and expensive prospect, but the support and guidance that this award provides will be a massive help in making it possible. It means a lot to have been selected for this prestigious award, given the reputation of the panel and previous winners; I'm very grateful and excited to get started."

Claire Gevaux, Help Musicians UK Creative Director, added "The Peter Whittingham Jazz Award is open to all and has been won by a diverse array of incredible British jazz talent. And this year is no exception, Helena Kay has an exciting future ahead of her. Women are under-represented in jazz and through a series of programmes and initiatives including the Jazz Promoter Fellowship, HMUK will continue to work collaboratively to redress the gender imbalance by championing women in the music industry."

The independent judging panel of the award was chaired by Peter Whittingham's son-in-law Clive Shelton, alongside eminent jazz experts Zoe Rahman, Geoff Gascoyne, Issie Barratt and Noel Langley.

Clive Shelton highlighted the significance of this year's award: "The judges were presented with a full day of amazing music and interesting and innovative project proposals. We were unanimous in our choice of the Peter Whittingham award winner. Helena Kay is, without question, destined for a fabulous career in music and a worthy recipient of the award. We hope that it will help her establish herself further on the jazz scene and give her some security at this early stage. We were delighted too that Help Musicians UK provided additional funding for development awards given to three other artists. The quality of the applications was outstanding and the future of jazz in the UK is surely in safe hands".

Help Musicians UK (HMUK) has provided help, support and opportunities to empower musicians at all stages of their lives for 96 years. HMUK's mission is to create a sustainable future for all musicians and the industry. The charity works in partnership to transform the music industry through advocacy, campaigning, programmes and targeted investment for all those within it. As well as playing a vital role supporting working musicians who are dealing with an illness, injury or accident, the charity also provides a range of opportunities to support learning and professional development. Through its Creative Programme, HMUK aims to help musicians during the course of their careers by investing in innovation across artistic practice, talent and professional development.

An expert in survival medicine, Peter Whittingham was also a pianist. After his death in 1987 his family set up the award in 1990 in his memory and their connection with the award continues. The fund is open to emerging jazz musicians and groups who can demonstrate that they have the talent, innovative approach, and commitment to make a sustainable impact on the sector. The award is to be put towards creative development opportunities including recording, filming, touring, mentoring, showcasing and more. Applications for the Peter Whittingham Jazz Award will reopen in September 2018. For more funding opportunities, see HMUK's Creative Programme page.

HMUK launched the Jazz Promoters Fellowship in July 2017 in partnership with internationally recognised and award-winning jazz composer, educator and record producer, Issie Barratt. Based on extensive research revealing that women are still hugely under-represented in jazz, and compelling evidence from two roundtable discussions with industry leaders in 2016, this fully-funded HMUK fellowship has been developed to create a gender balanced approach to promoting jazz artists and bands, leading to a more diverse and inclusive jazz scene in the UK. http://www.helpmusicians.org.uk
---
blog comments powered by

Disqus
JAZZ MANN FEATURES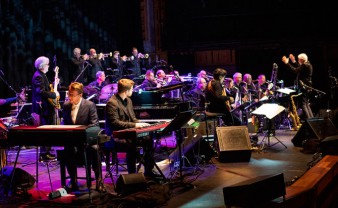 Ian Mann enjoys the final day of the Festival and performances by Flying Machines, the Monty Alexander Trio and Bill Laurance and the WDR Big Band conducted by Bob Mintzer.
---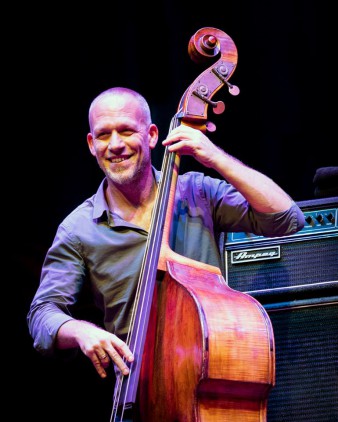 Ian Mann on a diverse day of musical performances including those of Ranjana Ghatak, Hilde Marie Holsen, Ivo Neame / Pete Wareham Duo, Trish Clowes' My Iris and the Avishai Cohen Trio.
---
JAZZ MANN RECOMMENDS
---