LATEST JAZZ REVIEWS
Value
Striking an almost perfect balance between composition and improvisation and adventurousness and accessibility this is an excellent second outing as a leader from Donkin.
Ben Thomas / Julian Martin Quartet, The Muse Arts Centre, Brecon, 14/05/2019.
Brandon Allen / Tim Lapthorn Quartet, The Hive Music & Media Centre, Shrewsbury, 11/05/2019.
---
Trish Clowes' My Iris, Gateway Arts & Education Centre, Shrewsbury, 01/05/2019.
Gareth Roberts Quartet, Black Mountain Jazz, Melville Centre, Abergavenny, 28/04/2019.
---
Long Story Short
Make Your Stand
Septuor de Grand Matin
Haftor Medboe / Jacob Karlzon EP
---
MORE JAZZ REVIEWS...
---
JAZZ MANN FEATURES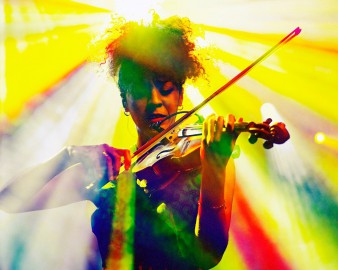 Ian Mann on performances by Vula Viel, Yazz Ahmed, David Sanborn, Hanna Paulsberg, Madeleine Peyroux and two exceptional 'Trios With A Twist', one from Cuba, the other from France.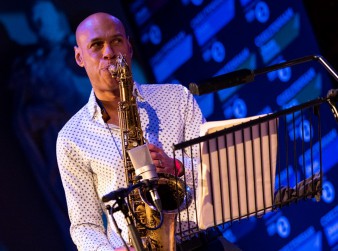 Ian Mann on performances by Paris / Birmingham Jazz Exchange, Alfa Mist, John Surman's Brass Project, Dan Weiss & Starebaby, Abdullah Ibrahim & Ekaya, Vels Trio, Joshua Redman and Michael Formanek.
JAZZ MANN NEWS
Friday, May 17, 2019
The Vortex has forwarded details of its schedule for the week commencing 17th May 2019.
Comments (0)
---
Thursday, May 16, 2019
The Green Note has forwarded its latest newsletter including details of forthcoming musical events.
Comments (0)
---
Wednesday, May 15, 2019
May 22nd 2019 will see the launch of the new Jazz Wednesday series at Trinity Buoy Wharf in East London. This will be augmented by the Jazz on the Summer's Day Festival in June. Press release attached
Comments (0)
---
JAZZ GIGS & EVENTS
Sunday, May 19, 2019
Sunday, May 19, 2019
Sunday, May 19, 2019
Sunday, May 19, 2019
Sunday, May 19, 2019 - Monday, May 20, 2019
---
JAZZ MANN RECOMMENDS
Follow us on Twitter!
---