NEWS
Ronnie Scott's Jazz Club, Soho, London - latest news and listings for July 2017.
Wednesday, May 17, 2017
Ronnie Scott's: JULY What's On & News.

JULY 2017
LISTINGS & NEWS

NEWS
Late Late Show Specials: Just announced - Super in-demand producers Blue Lab Beats on Weds 7th June, roof-raising New Orleans sensation Hot 8 Brass Band on Mon 3rd July and Erykah Badu's backing band, RC and the Gritz on Weds 5th July. From 11pm

Live Stream of the Month: Maverick Sabre and Laura Mvula spotted at the club enjoying rising stars, Ezra Collective whose April show was watched by a further 20,000 (well almost) who tuned in to FB Live. June's Live stream comes from bass supremo Ben Williams (2nd June). Watch his sophisticated mix of post-bop, fusion and contemporary R&B-infused jazz in glorious, vivid HD by logging onto Facebook live or ronniescotts.co.uk. Access is free.

Booking Now…. A season of Big Band As well as Ella, this year we celebrate the centenaries of Monk, Buddy Rich and Dizzy. Ronnie's marks the common thread that links them all with a series of shows from the ultimate jazz expression, The Big Band. Thrilling shows include Buddy Rich BB, Curtis Stigers 'Sinatra at the Sands', Georgie Fame, Mingus Big Band, with another exciting date to be announce. Read the story and listing here. Read the story and listing here

WHAT'S ON – JULY LISTINGS

Saturday 1st July
THEO CROKER
Trumpeter, composer, and arranger Theo Croker is an adventurous musician who is at home whether playing standards, swinging post-bop, or more groove-oriented electric jazz. A Florida native, Croker is the grandson of the late great jazz trumpeter Doc Cheatham and protégé of Dee Dee Bridgewater. A creative powerhouse, he began playing trumpet at the age of 11 after hearing Cheatham play in New York City, and by his teens was studying music in Florida. He was able to fund his debut album, 'Fundamentals', after winning the Presser Music Foundation Award and followed this up with a tribute to Cheatham called 'In The Tradition'. His latest album, 'Escape Velocity', named as one of the Observer's Best Jazz Albums of last year, doesn't attempt to fit a single specific musical category but draws upon the first principle of jazz: to merge and interpret history, styles and ideas and create a unique sound.
Line-Up: Theo Croker (trumpet); Anthony Ware (sax); Michael King (keys); Eric Wheeler (bass) Kassa Overall (drums)
Doors 6pm & 10.30pm / £25-£50

Sunday 2nd July
HOT 8 BRASS BAND
After their sell-out show at London's Roundhouse last October, Ronnie's is very excited to welcome one of the hottest Brass Bands in the word to its stage - New Orleans sensation, Hot 8 Brass Band. Led by sousaphone player, Bennie Pete, Hot 8 are premier purveyors of roof-raising, jazz- infused, hip hop and funk-fuelled marching band music and have epitomized New Orleans street music for the past two decades. The Hot 8's funk style is a blend of influences from the Dirty Dozen and Rebirth, with more elements of contemporary r&b, rap, and its local variation, "bounce." For these shows, they perform music from 'On the Spot' (their fifth release out this spring) that pairs hard-hitting, heart-on-sleeve sentiment with hooks and grooves. Here raw funk and hip hop vocals mix with Big Easy jazz elegance with The Guardian describing it as "brimming with raucous, sharp-edged attitude". Expect unshakable horn riffs and bubbling bass transporting you right into an electrifying Hot 8 party crowd.
Doors 6.30pm / £25-£60

Sunday Jazz Lunch: SIMON SPILLETT QT CELEBRATES TUBBY HAYES
Combining superb jazz with a top notch Sunday roast (not essential) with music ranging from boogie-woogie, jive and classy jazz vocalists there is music to suit every taste. With a kids menu and concessions, it also offers parents a great opportunity to introduce their children to jazz in a setting that is informal yet retains the ambience expected from the great iconic Soho venue.
Multi-award-winning tenor saxophonist Simon Spillett celebrates the music of British saxophone, vibes and flute genius, Tubby Hayes, arguably the legendary figure of post-war British jazz. Although Hayes, who died tragically in 1973, left a rich legacy of recordings, compositions and arrangements which continues to inspire younger generations of musicians. For this show, Spillett has assembled a band of "young bloods", giving their own slant on the Hayes legacy, all tied together by the leaders dryly witty, Hayes anecdote-packed introductions.
12 noon £15 - £20

Monday 3rd July
CHARENEE WADE
A notable singer, composer and arranger, Charenee Wade was the first artist ever to enter two Thelonious Monk Vocal competitions, walking away in 2010 as first runner-up, creating an instant buzz, making waves in both the jazz- soul and R&B circles. Known for expert vocal improvisational ability and her seriously swinging groove, Wade evokes a classic jazz sound akin to Betty Carter and Sarah Vaughan, two of her musical inspirations. Singing with unfathomable passion and remarkable assurance, Wade performs music from her most recent album, 2015's 'Offering: The Music of Gil Scott-Heron and Brian Jackson', (the first album tribute to Scott-Heron and Brian Jackson by a female artist). Here she pays tribute to another of her inspirations, the socially conscious poet and musician Gil Scott-Heron, confirming that she, too, plans to use her artist platform thoughtfully. 'Offering' is arresting in just how timely Scott-Heron's messages are today, and how perfectly Wade delivers them through her savvy arrangements and intimate jazz interpretations. Indeed, The Guardian suggested Wade "turned this tough call into a triumph of emotional empathy, intelligence and assured technique". This is a singer whose time has come.
Line-Up: Charenee Wade (Voice), Oscar Perez (Piano) Paul Beaudry (Bass), Darrell Green (Drums)
Doors 6pm / £20.00-£40.00

Monday 3rd July
LATE LATE SHOW SPECIAL: HOT 8 BRASS BAND
The first in a new season of Late Late Show 'specials'; Ronnie Scott's late-night after-show session with a more informal vibe. Headline acts and tipped-for-the top rising stars are invited to make special, intimate appearances for a late night crowd.
Tonight's 'Late Late Show Special features Hot 8 Brass – see above
Doors 11.00pm / £25

Wednesday 5th – Thursday 6th July
AMBROSE AKINMUSIRE QUARTET
Ronnie's was bursting at the seams for the blazing premiere of one of jazz's most gifted trumpeter / composers, Ambrose Akinmusire's Blue Note album debut 'The "Heart Emerges Glistening' (2012). Offering virtuosic playing, a powerful exercise in intelligent interplay and subtle melodic development, the exhilarating performance earned five star reviews in both The Guardian and Financial Times. An expressive, articulate and thrilling young trumpeter, Akinmusire performed with a string of acclaimed musicians including Joe Henderson, Joshua Redman and Steve Coleman before the age of 18. He's since gone on to play with Herbie Hancock, Jason Moran and Wayne Shorter and has won acclaim from the likes of Quincy Jones for his playing. Tonight's show is a very welcome return playing music from his current album, the massively acclaimed 2014 'The Imagined Saviour is far easier to paint', an impressive and expansive piece of work; heady, intense, and demanding, but making room for the listener to get lost in its byways.
Line-Up: Ambrose Akinmusire (Trumpet), Samuel Harris (Piano), Haris Raghavan (Bass) Justin Brown (Drums)
Doors 6.00pm / £25 - £40

Sunday 9th – Monday 10th July
JOHN BEASLEY PRESENTS MONK'ESTRA
(Part of Ronnie Scott's Big Band season)
Dubbed the "high priest of bop" for his pivotal role in the creation of new music in the 1940s, Thelonious Monk, who would have celebrated his 100th birthday this year, is one of jazz's greatest composers, pianists and bandleaders writing such classics as 'Round Midnight', 'Straight No Chaser', 'Epistrophy', 'Ruby My Dear ' and many, many more. John Beasley presents MONK'estra is a killer contemporary big band that captures the spirit of Monk's singular music – the off-beat melodies and humor, strange beauty and unbounded swing – in fresh arrangements flavored with New Orleans spirit, hip-hop, Afro-Cuban rhythms and atmospheric colours. A composer, keyboardist and arranger, Beasley has performed with Miles Davis, Freddie Hubbard and Dianne Reeves to name a few and leads a sparkling career as bandleader and is the Music Director for the Thelonious Monk Institute's International Jazz Day concerts. With an eye to the future the band pays loving tribute to the master's music, while infusing it with contemporary harmonies, unstoppable grooves, and a contagious sense of fun. We think Monk would have loved it.
Line-Up: John Beasley (conductor), Bijon Watson, Brian Swartz, Rashawn Ross, Dontae Winslow (trumpets), Trombones: Ryan Dragon, Wendell Kelly, Francisco Torres (trombones), Bob Sheppard, Tom Luer, Danny Janklow, Adam Schroeder, Joris Roelofs (Woodwinds), Bass: Benjamin Shepherd (bass), Peter Erskine (drums)
Doors: 6.30pm (Sunday) & 6pm (Monday) / £35-£50

Sunday 9th July
Sunday Jazz Lunch: KAREN LANE SINGS NANCY WILSON/CANNONBALL ADDERLEY
Combining superb jazz with a top notch Sunday roast (not essential) with music ranging from boogie-woogie, jive and classy jazz vocalists there is music to suit every taste. With a kids menu and concessions, it also offers parents a great opportunity to introduce their children to jazz in a setting that is informal yet retains the ambience expected from the great iconic Soho venue
Described by Michael Parkinson as "a fine and distinctive singer", Karen Lane brings refreshing revamps to standards with soulful, groovy arrangements that reflect her heritage as a soul singer. Lane's soul-drenched jazz voice and top notch band take on the Nancy Wilson catalogue including quintessential 'Nancy Wilson and Cannonball Adderley' and other classic songs.
Doors 12pm: £15 - £20

Tuesday 11th – Wednesday 12th July
COURTNEY PINE presents Black Notes from the Deep
+ special guest to be announced
Multi-instrumentalist Courtney Pine is a British-born jazz giant. A pioneer of the British black community, he was the first black British jazz artists to make a serious mark on the jazz scene in the 1980's when his debut album charted the top 40. He defined the era and opened the door for many more to follow. With his trailblazing, contemporary style that integrates modern British sounds such as drum n bass, UK garage, soul, hip-hop and his deep rooted influences from across the Caribbean, Pine has remained at the forefront of UK jazz, collecting a plethora of awards along the way - BBC Jazz Awards, MOBO's, a Mercury Music Prize nomination and a CBE. For this very special show, Pine performs new, original music from his forthcoming recording, 'Black Notes From The Deep' that sees him to return to the tenor saxophone for the first time in a decade and work with UK soul star Omar. This show will be, in the words of the Telegraph, "nothing short of breath-taking"
Line-Up: Courtney Pine (tenor saxophone/EWI), Robert Mitchell (piano/organ), Robert Fordjour (drums),
Vidal Montgomery (bass) + special guest to be announced.
Doors 5.30pm & 9.30pm (two shows) / £35 - £60

Thursday 13th - Saturday 15th July
LEE RITENOUR AND DAVE GRUSIN
Nicknamed Captain Fingers, guitarist Lee Ritenour is a world-class, poll-winning, Wes Montgomery influenced jazz and fusion guitarist. With a career stretching back to the mid-70s, he has explored jazz, classical, fusion, Brazilian, blues and instrumental pop music, picking up 19 Grammy Award nominations along the way. He was also a member of the phenomenally successful Fourplay, with whom he played for seven years. He is joined here by his longtime friend and collaborator, Dave Grusin on keys. Grusin, co-founder of GRP Records, has had a prolific recording career as an artist, arranger, producer and executive producer, winning an Oscar for his original score for The Milagro Beanfield War in 1988. In 1985, he and Ritenour released 'Harlequin' on Grusin's GRP label, earning themselves a Grammy. The two went on to become frequent collaborators, GRP releasing many of Ritenour's solo work. These shows also feature Ritenour's his youngest son, Wesley Ritenour on drums. Expect classy, sophisticated contemporary music of the highest order.
Line-Up; Lee Ritenour (guitar), Dave Grusin (piano), Tom Kennedy (bass), Wes Ritenour (drums)
Doors 6.00pm / £40.00-£60.00

Sunday 16th July
DONNY McCASLIN
Saxophonist Donny McCaslin was, according to a US newspaper, "David Bowie's David Bowie". McCaslin and his band featured on 'Blackstar', Bowie's final recording. In 2016, deeply influenced by their experience collaborating with one of the greatest artists of all-time, they released 'Beyond Now', inspired by, and dedicated to Bowie, recorded nearly three months after his passing. McCaslin's path to Bowie can be traced back to 2011 with the release of his album 'Perpetual Motion' which saw him take an electric direction in contrast to his previous acoustic outings. In 2014 composer Maria Schneider recommended McCaslin to Bowie who subsequently hired him to play saxophone on his 'Blackstar' album. McCaslin's early career saw him touring with vibraphonist Gary Burton until he replaced the great Michael Brecker in Steps Ahead in 1994. He went on to play with the likes of The Gil EvansOrchestra, Danilo Perez, David Binney amongst others and today has 11 albums to his name. McCaslin (winner of this year's Jazz FM International Jazz Act of the Year Award), now makes his Ronnie Scott's debut performing music from this critically acclaimed album. Expect expansive playing, Bowie covers alongside compelling originals from this visionary artist.
Line-Up: Donny McCaslin (sax), Jason Lindner (keys), Nate Wood (drums), Jonathan Maron (bass)
Doors 6.30pm / £30 - £45

Sunday 16th July
Sunday Jazz Lunch: THE JORDAN MARSH BAND
Combining superb jazz with a top notch Sunday roast (not essential) with music ranging from boogie-woogie, jive and classy jazz vocalists there is music to suit every taste. With a kids menu and concessions, it also offers parents a great opportunity to introduce their children to jazz in a setting that is informal yet retains the ambience expected from the great iconic Soho venue.
Jordan Marsh's high-energy mix of rock and roll, jump blues and boogie-woogie has won him a reputation as one of the most entertaining musicians in the country. Personally selected by Jools Holland for his Festival of Boogie Woogie, he plays his music with an infectious foot-stomping swagger that's guaranteed to get you dancing.
Doors 12pm / £15 - £20

Monday 17th – Tuesday 18th July
THE BLIND BOYS OF ALABAMA
The Blind Boys of Alabama are both living legends and modern-day innovators. Not just gospel singers borrowing from old traditions; they helped define those traditions in the 20th century and created a new gospel sound for the 21st. Since the original members first sang together as kids in the late 1930s (including Jimmy Carter, who leads the group today), the band has persevered through seven decades to become one of the most recognised and decorated roots music groups in the world. Their unique sound, which blends the close harmonies of early jubilee gospel with the more fervent improvisations of hard gospel, saw them perform at benefits for Dr. Martin Luther King, Jr., becoming part of the soundtrack to the Civil Rights movement. The Blind Boys have recorded a dozen albums and worked with the likes of Ben Harper, Aaron Neville, Mavis Staples, Willie Nelson, and Taj Mahal and have won a plethora of awards including five Grammys and a Lifetime Achievement Grammy. Their live shows are roof raising, uplifting musical events and not to be missed.
Doors 6pm / £70 - £100

Wednesday 19th – Friday 21st July
CHRISTIAN McBRIDE's NEW JAWN
A regular at Ronnie Scott's, Christian McBride returns with his exciting new quartet New Jawn. Echoing the two horns/no piano lineup of the classic Ornette Coleman quartet, New Jawn is comprised of some of the most forward-thinking jazz artists on today's scene. Trumpeter Josh Evans is a protégé of the great Jackie McLean and in addition to work as a bandleader, has had extensive alliances with drummers Rashied Ali, T.S. Monk, and Winard Harper. Marcus Strickland is also no stranger to Ronnie's and has lent his indelible artistry to work with Roy Haynes, Dave Douglas, and Jeff "Tain" Watts. Son of drumming luminary Freddie Waits, drummer Nasheet Waits is a founding member of pianist Jason Moran's Bandwagon trio, and has an extensive résumé including stints with many of the jazz world's elite, including Andrew Hill, Fred Hersch, and Antonio Hart.
Line Up: Christian McBride (bass), Nasheet Waits (drums), Josh Evans (trumpet), Marcus Strickland (tenor sax)
Doors 6pm (Weds, Thurs), 6pm & 10.30pm (Fri )/ £30 - £45

Saturday 22nd July
RONNIE SCOTT'S BLUES EXPLOSION
Our monthly blues show featuring top performers from the world of jazz and blues. Co-Led by Pianist/Vocalist Paddy Milner and explosive funk, blues and jazz guitarist Tony Remy (Incognito, Annie Lennox and Craig David) and featuring superb guitarist/vocalist Marcus Bonfanti, the electrifying Blues Explosion specialises in blues music from Chicago to the Delta, West Coast and British. Expect blues classics from Eric Clapton, BB King, Freddie King, Buddy Guy, Muddy Waters, Albert King, Peter Green, Howlin' Wolf, Robert Cray amongst others.
Line Up (subject to change without notice): Marcus Bonfanti (guitar/vocals), Tony Remy (guitar), Paddy Milner (piano/vocals), Frank Tontoh (drums), Nick Cohen (bass), Winston Rollins (trombone), Derek Nash (sax), Paul Newton (trumpet)
Doors 6pm & 10.30pm / £25-£50.00

Sunday 23rd July
NATALIE WILLIAMS SOUL FAMILY
Hosted by charismatic singer Williams, Soul Family Sunday is a monthly event presenting a host of top-notch guests from the world of UK R&B, soul and jazz. Blessed with a huge range, Williams moves effortlessly between heart-rending ballads, funky originals and deft swing and she has been joined by guests ranging from Shlomo to Gwyneth Herbert, Jamie Woon, Omar and many more. The night celebrated its 10th anniversary in January and is always sold out.
Doors 6.30pm / £20-£45.00

Sunday Jazz Lunch: AMY MAYES 'AN INTRODUCTION'
Ronnie Scott's Sunday Jazz Lunch combines superb jazz with a top notch Sunday roast (not essential). With music ranging from boogie-woogie, jive and classy jazz vocalists there is music to suit every taste. With a kids menu and concessions, it also offers parents a great opportunity to introduce their children to jazz in a setting that is informal yet retains the ambience expected from the great iconic Soho venue.
Amy Mayes has risen slowly but surely to esteemed accolade. Her distinct soul and blues sound – which she describes as "unfashionably old school" portrays her love of the greats such as Bessie Smith, Aretha Franklin, Janis Joplin and Sarah Vaughan. She performs music from her debut E.P 'An Introduction' . Expect a high energy performance mixing originals with Blues classics sung with true heartfelt emotion.
DOORS 12PM / £15 - £20

Monday 24th July - Thursday 27th July
THE BAD PLUS
The Bad Plus bend the rules in their own way, drawing on classical, rock and jazz to create their own febrile sound that is as invigorating now as it was when they released their eponymous debut album in 2001. With their covers of material from Aphex Twin to Blondie, and Nirvana to Yes, they helped redefine the possibilities of what a piano trio could do and were one of the first bands to open up jazz to a younger, hipper audience, helping pave the way for the new wave of piano-trios such as Michael Wollny Trio and GoGo Penguin. The band have been performing together as a unit since 1990 without the line up changing, so it was with shock that in April this year the band announced that pianist Orrin Evans would replace founding member Ethan Iverson in a new chapter of the band in January 2018. Quite possibly, this presents the last opportunity ever to see the original Bad Plus in an intimate UK club setting. Expect material from last year's release, 'It's Hard 'featuring material from Prince, Kraftwerk, Johnny Cash and Ornette Coleman, alongside their own hard-hitting originals.
Line Up: Reid Anderson (bass), David King (drums) and Ethan Iverson (piano)
Doors: 6.00pm / £35-£55.00

Friday 28th July - Saturday 29th July
JEAN-LUC PONTY - BIRÉLI LAGRÈNE - KYLE EASTWOOD TRIO
This new project celebrates the collaboration of three outstanding masters of their instruments and redefines the art of the string trio. Jean Luc Ponty, the undisputed pioneer of modern violin, Biréli Lagrène, the legitimate successor to Django Reinhardt and bassist Kyle Eastwood. Anchored in contemporary acoustic swing, with excursions into more groovy, virtuosic and lyrical territory, this trio constitutes one of the most exciting musical projects of summer 2017. The combination of their unique styles and virtuoso phrasing makes for a fascinating experience, creating a music that touches the audience and establishes new standards for the string trio.
Line Up: Jean-Luc Ponty (violin), Biréli Lagrène (guitar), Kyle Eastwood (bass)
Doors 6pm & 10.30pm / £40-£65.00

Sunday 30th - Friday 4th August
CURTIS STIGERS PERFORMS 'SINATRA AT THE SANDS' with the Ronnie Scott's Big Band
(Part of Ronnie Scott's Big Band season)
With one of the most distinctive voices in music, singer, songwriter and saxophonist Curtis Stigers blazes a path as one of his generation's finest and most original interpreters of modern songs. For this very special run, Stigers channels the hip, swinging chemistry of Frank Sinatra and the Count Basie Orchestra in a celebration of the 50th anniversary of Sinatra's most beloved classic, 'Sinatra at the Sands'. Magic was made on the stage of the Sands Hotel in Las Vegas when the timeless cool of Frank Sinatra met the robust swing of the Count Basie Orchestra; the perfect marriage of old-school pop and big band jazz. This performance with the Ronnie Scott's Big Band sees Stigers reinterpret Ol' Blue Eyes' cherished repertoire for modern ears, capturing the rare alchemy of hipness, elegance, playfulness and feeling that made Sinatra's renditions of these songs immortal while adding his own unique twist. Careful to avoid being a slavish imitation of Sinatra, Stigers makes each song its own while retaining the essence of the Chairman's unforgettable interpretations. Expect classics such as 'Come Fly with Me', 'I've Got You Under My Skin', Makin Whoopee' and 'Fly Me To The Moon'.
Doors 12pm & 6.30pm (Sun); 6pm Mon-Thurs; 6pm & 10.30pm Fri / Tickets: £50.00 - £80.00
Due to demand, an extra show has been added:
Thursday 27th July: Cadogan Hall
Tickets: £20.00, £37.50 http://www.cadoganhall.com

Sunday Jazz Lunch:
CURTIS STIGERS PERFORMS 'SINATRA AT THE SANDS' with the Ronnie Scott's Big Band
Combining superb jazz with a top notch Sunday roast (not essential) with music ranging from boogie-woogie, jive and classy jazz vocalists there is music to suit every taste. With a kids menu and concessions, it also offers parents a great opportunity to introduce their children to jazz in a setting that is informal yet retains the ambience expected from the great iconic Soho venue
A Special lunchtime show, as above
Doors 12pm / £60 - £90

PLUS
Every Monday – Saturday
THE RONNIE SCOTT'S LATE LATE SHOW
"We haven't had anything like this in New York for over twenty years". Wynton Marsalis
Following the evening's main performance, doors re-open for a late night after-show session with a more informal vibe than the earlier show. Londoners spill into the buzzing room to hear some of the finest UK talent while enjoying a late night hang with friends. Occasional 'Late Late show Specials' see headline acts and rising stars making exclusive, intimate appearances – Snarky Puppy, Nai Palm (Hiatus Kaiyote) Hypnotic Brass Ensemble and Richard Spaven (drummer with Flying Lotus and The Cinematic Orchestra) have all appeared on the late night stage. Often the night's headline act or big names performing elsewhere will drop by and sit in- Wynton Marsalis, Marcus Miller, Mos Def, Lady GaGa and Stevie Wonder have all thrilled audiences with their impromptu appearances. And with a cheaper ticket price it provides first-timers the perfect opportunity to sample an iconic club steeped in history having played host to some of the greatest legends in jazz.
£12 on the door, £10 in advance (pre-booking available Mon - Thurs only£6 Students/MU (with valid card), FREE entry to club members and main show ticket holders
Monday – Thursday, 11pm - 3am / Friday & Saturday 1am - 3am

Ronnie Scott's
47 Frith St, London, W1D 4HT
Box office 020 7439 0747
http://www.ronniescotts.co.uk

LINKS:
Show Times http://bit.ly/2qAySKi
Club History http://bit.ly/2p76cqB

---
blog comments powered by

Disqus
JAZZ MANN FEATURES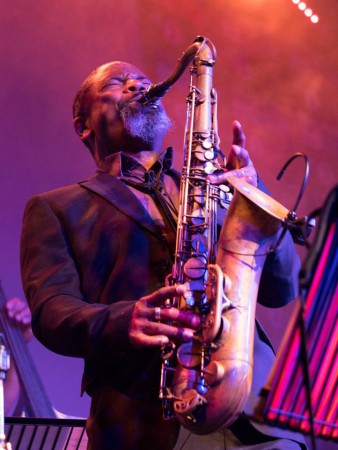 Ian Mann on the final day of the Festival and performances by Hot 8 Brass Band, Sarah Munro, Mode9, Paul Carrack and Denys Baptiste.
---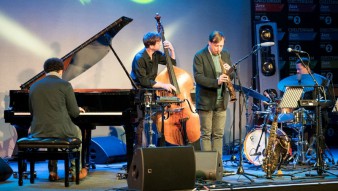 Ian Mann on performances by Monocled Man, Schnellertollermeier, Meshell Ndegeocello, Chick Corea, Chris Potter and Yazz Ahmed.
---
JAZZ MANN RECOMMENDS
---