NEWS
Rudy Royston - Newsletter, September 2017.
Friday, September 08, 2017
Rudy Royston writes;

Rudy Royston Music
September 2017 Newsletter.

Hello all,

I hope this newsletter finds all of you well.

It's been a very full and busy summer. I missed a few months newsletters. June was amazing touring Australia and Japan with Bill Frisell's Wish Upon A Star quintet. July was very exciting, touring Slovenia with Marko Churnchetz "Ruthenia," a short tour with my Orion Trio and finally a couple weeks tour with the incredible May Han OH Quintet. August was a lighter month of great gigs with Eddie Allan's septet in Sao Paolo and an amazing weekend at Dazzle in Denver co-leading a band with the great Ron Miles.

September will be an exciting month of mostly pianist gigs, starting with a gig at Terraza 7 with Marko Chrunchetz "Ruthenia." I have a brunch gig at Bluenote with the soulful Kevin Harris Trio. I am looking forward to the gigs and recordings of the marvelous pianists Art Hirahara and Theo Hill for the Positone Record label. I will be at the Monterey Jazz Festival this year with the great JoAnne Brackeen Trio, and also at the festival and other gigs with the inimitable May Han Oh. The end of the month I leave on a European tour with the magnificent Jon Irabagon Quartet.

It's an honor to be featured on the Artist Choice page of the coming issue of Jazziz Magazine, interview by Jeff Tamarkin. Be sure to pick up a copy and I hope you enjoy the article.

I look forward to playing with these musicians and friends as fellow leaders and sidemen on these gigs: Fabian Almazan, Yasushi Nakamura, Jon Irabagon, Uganno Okegwo, May Han Oh, Will Slater, Tom Guarna, Myles Sloniker, Matt Stevens, Ben Wendel and more.

Again, it is an honor and blessing to play with these great leaders and all the awesome bandmates with whom I will share the stage.

I hope to see you at these performances.
Love,
God bless
Rudy Royston
2014 Rising Star - Drums


Praise for " Rise of Orion" and "303"

"This trio is a sinewy beast, quick on its feet and mercurial in its mannerisms. The highs it produces are impossibly high ... and the lows come in more lyrical shapes ... it's a joy to bear witness to it."
Dan Bilawsky at All About Jazz

"Rudy Royston's Coltrane-and-Coleman-influenced arrangements on Rise of Orion aren't just imitation crab but the genuine, prehistoric creature that is modern jazz."
Geoffrey Plant at Alibi

"a first-tier talent"
Nate Chinen, The New York Times

"an ambitious and infectious debut"
Frank Alkyer, DownBeat Magazine

"No single mood, idea or direction dominates on 303, and that's what's so refreshing. So many albums tend to be created with tunnel vision, but 303 is more of a panoramic construct."
Dan Bilawsky, AllAboutJazz.com

Selected Performances;
(more scheduled performances HERE http://www.rudyroyston.com

September 8
TERRAZA 7
w/Marko Churchetz
Queens, NY
9:30pm

September 10
BLUENOTE
w/Kevin Harris Trio
Manhattan, NY
11:30am, 1:30pm

September 14
FATCAT
w/Theo Hill
Manhattan, NY
7:30pm

September 15
PHILADELPHIA ART MUSEUM
w/Mah Han Oh Quintet
Philadelphia, PA
5:45pm, 7:15pm

September 16
MONTEREY JAZZ FESTIVAL
w/JoAnne Brackeen Trio
Monterey, CA
6:00pm

September 17
MONTEREY JAZZ FESTIVAL
w/May Han Oh Quintet
Monterey, CA
2:00pm

September 25-Oct 9
EUROPEAN TOUR
w/Jon Irabagon Quartet
Europe
---
blog comments powered by

Disqus
JAZZ MANN FEATURES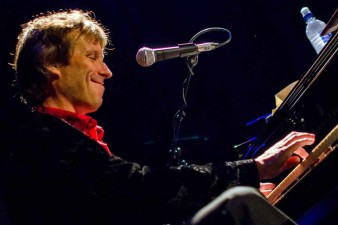 Ian Mann on the final, family friendly day of the Festival with performances by Samba Galez, Budapest Ragtime Band, Chris Moreton, Kitty & The Purramours and the Red Stripe Band.
---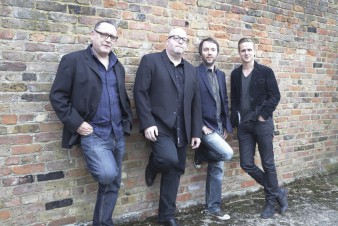 Ian Mann enjoys a day of wall to music including performances by three of the great entertainers of British jazz, vocalist Ian Shaw, saxophonist Gilad Atzmon and electric bass specialist Shez Raja.
---
JAZZ MANN RECOMMENDS
---