NEWS
Tom Millar -debut album and UK tour September - November 2017.
Tuesday, August 01, 2017
We have received the following press release;

PRESS RELEASE

Tom Millar
UNNATURAL EVENTS
Spark004
Release date: 15 September 2017
20 September 2017 - Pizza Express Jazz Club, Soho, London
(see below for tour dates)

Unnnatural Events is pianist and composer Tom Millar's debut release on the innovative new label Spark! The original music, inspired by places and people important to Millar, is presented by his long-standing quartet, all of whom are also successful bandleaders in their own right - Misha Mullov-Abbado on bass, Alex Munk on guitar and Dave Storey on drums. "I was looking for musicians who would be musically supportive and versatile, with a deep understanding of what I expect to bring my compositions to life. It was such a pleasure to have them all in the studio with me, and they came with such a clear awareness of when to suggest ideas for improving or changing the music I brought," says Millar.

Munk's soaring guitar sound complements Millar's piano playing perfectly, and both are able to stretch out over the rhythm section's emphatic grooves. "The unison melody written for piano and guitar for 'Unnatural Events' is deliberately played messily/independently from each other over the bass line - in the studio, Alex found an electric sitar and insisted on it being on the album instead." The title track is a groove tune based around the key of E minor, written whilst listening to Jan Garbarek's album Afric Pepperbird. "It was kind of my take on this music, but of course ends up being very different," explains Millar. "It was also my response to a suggestion from trumpeter Dave Douglas to try writing pieces from different starting points each time - this was once of my first compositions to come out of a bass line. It also begins with a metrical trick which hopefully disguises the time signature initially!"

Singer/songwriter Alice Zawadzki joins the quartet for two tracks on the album, 'Choro' and 'Inversnaid'. "'Inversnaid' was the first song with lyrics I wrote for the band. To my surprise I found this poem by the rather austere, Christian, Victorian poet Gerard Manley Hopkins really spoke to me with its environmentalist message and beautiful natural imagery, particularly apt in a current age where man-made global warming is going to completely transform life on our planet, even within our lifespans."

The album also includes the soulful ballad 'Park Hill'; rock-out anthems in 'The Seafarer', 'Power Chord Thing' and 'Woad'; and 'Aura Days', a composition inspired by a trip around the Mediterranean.

ON TOUR;
September 7th: Matt and Phreds, Manchester
September 8th: Cafe Lento, Leeds
September 10th: The Lighthouse, Deal
September 15th: HKB, Bern, Switzerland
September 18th: Sproggit's, Leeds
September 19th: Basement Jazz Bar, York
September 20th: Pizza Express Jazz Club, London
September 21st: Jazz at Future Inns, Bristol
September 22nd: Hot Number Cafe, Cambridge
September 24th: Screen 2, Hawthorne Theatre, Herts Jazz
September 27th: Bull's Head, Barnes, London
September 28th: Davenham Players' Theatre
October 2nd: Kenilworth Jazz Club @ Kenilworth Rugby Club
October 5th: Cafe Jazz, Cardiff
October 6th: Burdall's Yard, Bath
October 19th: Keble College, Oxford
October 20th: Chichester Jazz Club
October 24th: Jazz at the Spotted Dog, Birmingham
October 25th: Swing Unlimited, Bournemouth
October 26th: Ram Jam Club, Kingston
November 15th: EFG London Jazz Festival @ the Green Note, Camden


Tom Millar: https://www.tommillar.com/

Tom Millar was born in Sydney, Australia, grew up in London and read Music at King's College, Cambridge. He graduated from the Royal Academy of Music, London with a master's degree in jazz piano where formed his quartet. Millar has recently been studying with Django Bates in Switzerland.
Unnatural Events was recorded with funding from an Emerging Excellence Award (Help Musicians UK), the Jazz Services' Recording Support Scheme, and a crowdfunding campaign on Kickstarter.

Spark!: http://www.sparklabel.com/
---
blog comments powered by

Disqus
JAZZ MANN FEATURES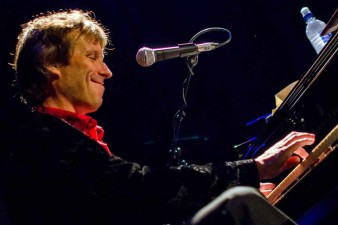 Ian Mann on the final, family friendly day of the Festival with performances by Samba Galez, Budapest Ragtime Band, Chris Moreton, Kitty & The Purramours and the Red Stripe Band.
---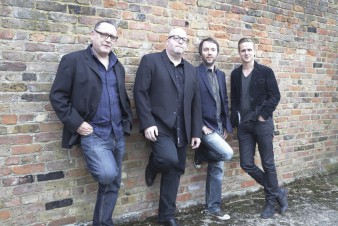 Ian Mann enjoys a day of wall to music including performances by three of the great entertainers of British jazz, vocalist Ian Shaw, saxophonist Gilad Atzmon and electric bass specialist Shez Raja.
---
JAZZ MANN RECOMMENDS
---